By Ola Ajayi, Ibadan
IGBO community in Oyo State has been thrown into crisis following emergence of parallel executives after two separate elections to fill various positions in the union.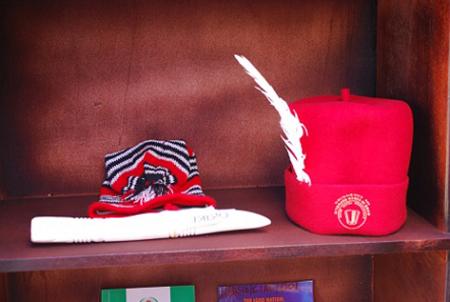 Following the crisis that greeted the election, the Oyo State branch of Ohaneze Ndigbo has called on the state government, the Olubadan of Ibadanland, Oba Saliu Adetunji and security agencies to prevail on those trying to foment trouble among members of Igbo community in the state to allow peace to reign.
The call was made at a press conference jointly addressed by its Chairman, Chief Ndidi Emma Nzeakor; Secretary, Chief Andrew Anieriobi; and the Ezendigbo of Ibadan and Oyo state, Eze Alex C. Anozie.
According to them, Igbo Community Development Association (ICDA) was recognized as the Oyo state branch of Ohaneze Ndigbo in year 2000, and has never at any time been found guilty of any offence to have warranted being deregistered as a branch.
Nzeakor who spoke on behalf of the group noted that Article 8 of the Ohaneze constitution states that "in states outside Igboland, there would be only a branch of Ohaneze, while every other Igbo body who wished to belong must register through those state branches of Ohaneze".
The Oyo Ohaneze Chairman said, "we are hereby informing the whole world that we Ndigbo under the above mentioned body, who represents the interest of more than 90% of Igbos in Oyo state, are not part of the election held on Wednesday, 5th of September, 2018. So, we are still what we are, we appeal to our numerous followers – Igbo town unions, and different associations in Oyo state to please remain calm, as our Great God will fight for us again as usual.
"We are also calling on the Oyo government, the Olubadan and council, and all security agencies whom we have worked with cooperatively for all these years, to please call those people to order, as they continue in their tireless efforts to create crisis in our peaceful Oyo state".
Also speaking, Eze Anozie said, "I have been in this position for about 21 years now, and there has never been any crisis. Despite all the provocation, we have continued to maintain peace. All we are demanding is that the right thing must be done in the right way".
When the other party in the crisis was contacted, Engr. Ndubuisi Okorie, who is claiming to be Chairman of the Oyo Ohaneze, said he had no comment on the development.
Engr. Okorie, who spoke with newsmen on telephone, said since he was sworn in by the national leadership of Ohaneze, only the national body could respond to issues raised