From being a Co-Producer of the 2015 hit movie "Taxi Driver: Oko Ashewo" to creatively capturing the beautiful landscapes of Nigeria via the art of photography, Co Founder of Orbit Creative Hub "Ayobami Macaulay" unveils his passion for both Industries and his dream to have a NetFlix movie of his Yoruba folklore themed book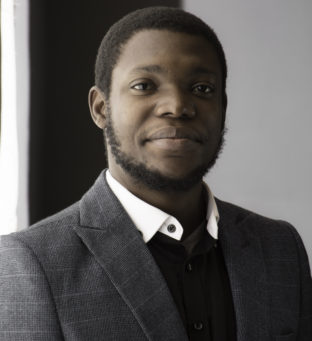 Tell us about yourself; family and educational background
I'm a man of many parts; an Entrepreneur, Photographer, Filmmaker and Farmer. I am the last of three children. I had my primary school education at Corona School, Gbagada, then attended Air Force Comprehensive School Ibadan for the secondary level and read Business Administration at Babcock University.
How was growing up like?
Growing up was a mixture of great excitement and regular doses of reality. I had the privilege of seeing some parts of the world early on and enjoying first hand a lot of what it had to offer. However, as secondary school started I was constantly thrown between visiting London during holidays and for example fetching ungodly amounts of water amongst other chores when I returned to school. The contrast was more than jarring. Imagine basking in the euphoria of an awesome vacation two weeks ago then having to navigate your way through a small plate of beans infested with weevils and garri two weeks later. My University days were spent well. I suffered a heart break once, played Basketball a lot which earned me two Championships, I travelled and also read well to secure good grades. Most importantly before I graduated, I started a company with a friend and that was my first and still continuing foray into entrepreneurship.
Are you a descendant of the late Sir Herbert Macaulay?
I like to think so. I'm not exactly sure but last names don't lie I guess.
You caught the Entrepreneurship bug quite early. So what do you do?
I'm the Co- Founder of Orbit Creative Hub and part of the things we are involved in is photography spanning across Music, Fashion, Documentary lines and also Film for commercial applications.
Why did you venture into Film-making when you read Business Admin?
In my journey through life so far, I have learned that it is more fulfilling to keep an open mind. Story and script writing was always something that I could do and when the opportunity came to learn more about it and put that knowledge to professional use, I felt it was wiser to give it a good shot. As a producer as well, I found that film production is not far away at all from running a business and my experience and degree came in very handy when the time came to wear that hat.
Tell us how you got involved in the production of the hit movie Taxi Driver: Oko Ashewo
It started with a discussion that my co-founder had with a friend which evolved into something that required the company's attention. I ended up getting involved, writing the story as well as the characters, writing a couple of drafts of the script, taking on the role of producer and Co financing the project through our company Orbit Creative Hub. We were very privileged to work with media giants in Film One  like Don Omope, Moses Babatope to mention a few as well as creative individuals in House 5 Productions. Apart from having the film screened at the Toronto International Film Festival, a very high point for me was the fact that we had taken a risk with the genre of movie that we were putting forth and the risk paid off.
Any challenges faced during production?
The challenges were numerous. From dealing with "Agberos" (who were fasting at the time and hence couldn't "fully engage" us due to their religious commitments) to having only 10 days to shoot ( mostly from midnight till the next day) with very limited amount of equipment and a crazy accident that occurred at the end of the production. It was a gruelling experience but a testament to the fact that once one is surrounded by people with a common goal, almost anything can be accomplished regardless of any challenges. I remember the accident quite vividly. I had obnoxiously named the Taxi 'Tom Cruise' and made it a character in the movie. Tom cruise was involved in a car chase and all was going well until Tom was hit by a drunk driver while we were shooting the scene. This effectively ended Tom's career at the time. However, a magical thing happened. Instead of waiting for Tom to be fixed, we decided to use the footage of Tom in that accident as part of the movie and it worked incredibly well. So if you watch Taxi Driver: Oko Ashewo and get to the part where there is an accident I want you to know that it was real. We ensured Tom's sacrifice was not wasted
What would you say is the biggest challenge for a Producer?
Not to sound judgmental, I believe it's the lack of discipline when dealing with any part of the production. This always deals out a very heavy blow (creating a fatal wound) on the set goal which is creating a good movie. It has a unique way of draining the precious and often scarce resource called 'morale'.
Have you considered approaching Bank of Industry for funds?
Yes I have but I must say I am quite bewildered by the process
What makes a good movie and do you encourage collaborations in filmmaking?
In my opinion, a good movie is one that can make viewers emotionally invested in its outcome / resolution. Collaborating on a film project is one of the best ways to go about it. Apart from getting the opportunity to work with individuals that are better than you in other   fields, it helps to spread the risk from a financial perspective.
Are there downsides to movie collaborations?
Well, a very irritating downside is parties struggling for movie credits. Another downside is Indiscipline. If any of the parties is not disciplined to go through the film making process (which in itself is incredibly tough and must be treated with respect), no other party will stand a chance. It is important to choose very carefully who you work with.
What's your take on the high rate of comedy movies going to cinemas as poised to other genres?
At the moment I believe that comedy movies have a certain tendency to be more commercially viable. I am of the opinion that as audience tastes shift, so will the type of movies in a bid to satisfy the demand. However, fortune favours the brave and in developed Industries they have taken the risk of diversifying their output and what this has done is to give the audience a chance to form their tastes around movies that they didn't know they would enjoy, thereby giving film producers the ability to dictate tastes to a certain extent.
Do you have the intention of going into Directing some day?
I always keep an open mind. The thing about any endeavour is that as long as it is treated with the respect it deserves, it is very likely to have a successful outcome. So yes, I'll direct someday.
What kind of movie would you love to produce and any plans for another movie in the pipe line?
I don't have any plans for another movie right now but have been musing over a book I've written that is yet to be published. The story is woven around the experiences of a man on a journey to see God or more precisely "Eledumare" and the interactions he has with elements of Yoruba folklore on his way there. I would love so much to make a Netflix movie of it.
 You're into photography as well, tell us about that
I enjoy capturing Nigeria's landscapes. Landscape photography is my main passion under this ambit and at the moment I have been gifted with the opportunity by GT Bank to exhibit my works at the Oasis Lounge at the Murtala Mohammed International Airport. I create conceptual as well as straightforward portraiture but in that respect my Co – Founder August Udoh is possibly one of the best in the country.
How do you think Nigeria can harness her Tourism potentials?
The discipline to undertake the daunting task of commercializing Nigeria's Tourism awesome spots must be developed. We already have the gifts directly from God and it is now left to us to get to work. Opening up these spots to the type of thinking that will provide sustainable plans and getting in the right people with a copious amount of greased elbows to execute these plans will generate a significant amount of revenue for any state that is willing to do this. Fortune favours the brave.
What's your advice for those who want to go into film production or Photography?
Don't be afraid of failing. The scars will remind you but learn from your mistakes and move on. The circle of friends you move with is equally important, hence you need to keep the right people around you. These are people you can learn from ( they make the journey a lot less painful) and in good time, once the opportunity shows up take it and never look back .