…Commissions ICT Centre
The Senator representing Lagos East Senatorial District, Senator Gbenga Ashafa, yesterday, commissioned a state of the art ICT Center/ Town Hall at the Oreyo Grammar School, Ikorodu.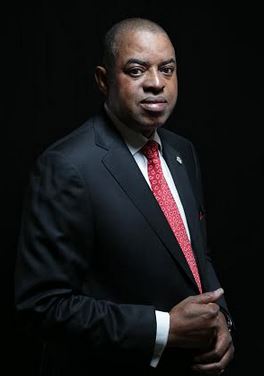 The event had in attendance leaders of the All Progressives Congress in the district, including Otunba Asipa Kaoli (APC Lagos East Vice Chairman) His Excellency, Prince Abiodun Ogunleye ( Former Deputy Governor, Lagos State), Asiwaju Olorunfunmi Bashorun ( Former Secretary to the Government OF Lagos State), Alhaja Ramota Bankole ( APC Lagos State Welfare Officer) and Hon. Nurudeen Solaja (Member of Lagos State House of Assembly Ikorodu Constituency II).
Also in attendance was His Royal Majesty, the Ayangburen of Ikorodu, Oba Kabiru Adewale Shotobi , who led a delegation of other Traditional rulers including HRM Oba Abdulsemiu Kasoli ( Adegbowora of Igbogbo), HRM Oba Richard (Onibeshe of Ibeshe Land), HRM Oba Akeem Adeoriyemi (Obateru of Egbin) to grace the occasion.
Ashafa used the occasion to thank the people of Ikorodu for their unflinching support over the years, stating that he remained committed to continuing with the legacy of effective representation which has already been established in the district. In his words, Ashafa stated that "I am overwhelmed by the show of support that I have received from the good people of Ikorodu over the years and by your esteemed presence here today.
I am indeed grateful. I promise you that I remain committed to rendering effective representation to the good people of Ikorodu and the entire Lagos East in the Senate."
While delivering his address, Ashafa highlighted the importance of education and Information Technology in the world, stating that "Education is priceless, but what is even more inestimable is handing over a valuable skill set, which is relevant to the development of the incumbent young generation. A skill set that can distinguish them and set them apart for greater glory than ours.
All over the world, there is no longer any doubt about the fact that the way to go is information technology. The world is moving at a fast pace, change as they say remains the only constant thing in life. If we have nay responsibility, it is the fact that we must at least change in line with the times and at best ahead of our reality."
As he concluded, Ashafa stressed the need for young people in Ikorodu to make maximum use of the facilities provided in the ICT Center to develop themselves and the community.
"From silicon valley in the United States of America to Mumbai in India, youngsters are doing amazing things with the development of tech startups. Multi-million dollar Companies are being established in bedrooms and garages creating contemporary online solutions that interfere with our common humanity.
"In Lagos state, amazing things are being done in the tech hub in Yaba. The questions therefore become; why not in Lagos East, why not Ikorodu?"