Organizer of the Access Bank Lagos City Marathon, Bukola Olopade, on Tuesday, advised professional athletes not to dream of winning any of the lucrative prizes for the 2019 Access Bank Lagos City Marathon race slated for February 2, 2019.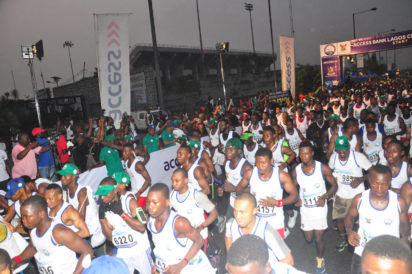 Olopade said: "Any athlete registered by AFN, the IAAF or any other federation elsewhere in the world including state athletics associations are ineligible to participate in the 10km race, if they do and win, they will not get any of the prizes."
The 10km races start at the Lekki Roundabout and finish at the Eko Atlantic City, Lagos.
Olopade, who is the Project Consultant, said apart from promoting the city of Lagos, encouraging tourism and other socio-economic benefits, the Access Bank Lagos City Marathon was conceived because of the immense health benefits that come with running, walking and jogging.
"We want our people to embrace exercise, running, jogging and walking as a way of life because of the immense health benefits that come with it. That is why one of our sponsors, Kia Motors, is giving away two cars to winners of the 10 km race and our other sponsors are also giving millions of Naira as prize money."