Yola-The Independent National Electoral Commission (INEC) says about two million eligible voters from Adamawa are expected to take part in the 2019 general elections.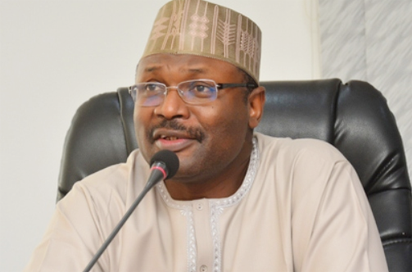 Mr Kasim Gaidam, INEC Resident Electoral Commissioner, disclosed this to the News Agency of Nigeria (NAN) shortly after inspection of some Continuous Voters Registration (CVR) centres in Yola on Thursday.
Gaidam said that the last minute visits were to ensure that all eligible persons were registered before the suspension of the exercise on Friday. "So far, since the inception of the CVR to date, about 500,000 eligible voters were captured and about two million voters are expected to take part in the forthcoming 2019 general elections in the state, " Gaidam said. He recalled that in the last general elections, 1.6 million voters took part in the state.
On conduct of the exercise, he said that the registration was moving smoothly across the state.
He, however, described multiple registration by some undisciplined people during the exercise as the major challenge affecting the exercise.
"The exercise will be suspended tomorrow Aug. 31, and it will continue after the 2019 general elections " Gaidam said.
There was a large turn out of people in various registration centres across the state eager to be registered.