By Charles Kumolu
A presidential aspirant on the platform of All Progressives Congress, APC, Dr. Sylvester  Ogbonna has dismissed reports by the presidency that the international community is excited about President Muhammadu Buhari's leadership.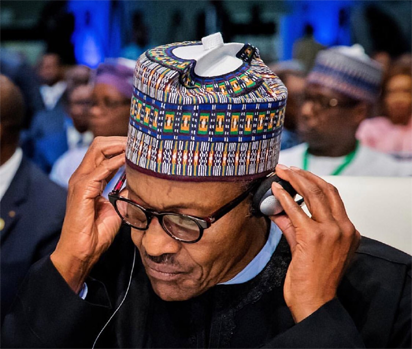 Ogbonna, in a statement yesterday said the consensus among world powers is that Buhari's second term ambition lacked popular support.
His words: "My campaign has been criss-crossing the globe in the past weeks, consulting with fellow Nigerians as well as influential leaders among our major allies, including Britain, the United States, France, Germany, Russia, China, and Canada among others.  I can state unequivocally that the emerging consensus among these nations is that President Buhari's second term ambition lacks cogency.
They point to Buhari's failing health, lack of clear vision, lack of intellectual capacity, nepotism, wanton killings, disregard to rule of law, and a growing sense of disunity and uncertainty in the land, among many failings.
''President Muhammadu Buhari should consider our great party and country before self. The worst thing that can happen to Nigeria at this stage of national development is to allow the Peoples Democratic Party, PDP, to wangle itself back to power.   Therefore, it is incumbent upon patriots, including Buhari's henchmen to join to appeal to the president to permanently suspend his campaign, emulate Mandela and retire with dignity. The future of the ruling APC and Nigeria belongs to a younger generation of leaders who possess the competencies to cope with the challenges of the 21st century."