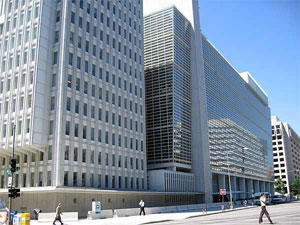 By Chinedu Adonu
ENUGU – SEVEN communities in Enugu State have benefited N70 million naira from World Bank for infrastructural development.
The General Manager of Enugu State Community and Social Development Projects, CSDP, Dr Maximus Asogwa who made this known while addressing journalists Monrday after the formal presentation of first tranche of 30 percent of the total fund to Leaders of each of the seven benefitting communities, said the projects included an extension of electricity, rehabilitation of roads/bridges, construction of classroom /Principal office blocks, boreholes, market and civic centres.
The CSDP boss at the end of the four- day tour of the communities, explained that the projects are community driven, listing the lucky communities as Ameke- Oduma, Amanasato-Oduma both in Aninri Local Government Area of the State.
Others are; Emeora and Mbuluowo in Enugu-East Local Government Area while Etiti-Ozalla is in Nkanu-West Local Government Area and Amagu Okachamma is in Uzo-Uwani Local Government Area of the State.
While speaking in each of the communities visited, Dr Asogwa took time to reiterate the need for judicious use of the funds provided to them, stressing that accountability remains the watch word of the International donor as well as the State Government under Governor Ifeanyi Ugwuanyi whose policy on infrastructural development is in tandem with the World Bank.
"This is a project you must hold to your hearts. We in CSDP have sensitized you before now on how effective you must be while embarking on this project. You gave us the area where you need our intervention.
Happily, the World Bank in conjunction with the Enugu State Government has come for your rescue. The funds are ready in our office. When you utilize the first tranche of 30 percent as expected, second tranche of 50 percent will be disbursed to you while the third tranche of 20 percent will be given for completion of the project. Nobody is expected to divert the money for private use. There should be transparency", he added.
All the Speakers at the various communities lauded the World Bank, State government, Management and staff of CSDP for their timely intervention, adding that the projects had rekindled their confidence in government.
The State Commissioner for Rural and Human Development, Ozo Benjamin Onuzuluike, Igwes Donald Nwochi, Igwesi Igwesi, Honourable Uwakwe Linus Amobi and the Isi-Uzo Local Government Chairman, Dr Benjamin Edeoga in their respective remarks, extolled Governor Ugwuanyi for creating an enabling environment to attract the projects to their areas, adding that that they would fight for his re-election in 2019 to reciprocate the gesture.
One Mercy Nnaji, a market woman from Mbuluowo Community told journalists in CSDP General Manager's entourage that she was overwhelmed by the construction of market in her community, pointing that they have been traveling to Enugu the State capital with extreme difficulty to sell their farm produce.
"We thank God and Governor Ifeanyi Ugwuanyi for these projects.We will no longer sell our farm produce at give away prices. You can see that we do not have good road. Pot holes everywhere. With market and civic centre, we can now think and hope that Government will one day help to make our road good.", she added.
It was observed that cultural troupe entertained the audience as men, women and children rolled out drums at various communities to welcome the visitors.