By David Odama
ALL Progressives Congress, APC governorship aspirant in Nasarawa State, Alhaji Aliyu  Wadada, has faulted the idea of zoning elective offices saying it  should be jettisoned because it is 'undemocratic.'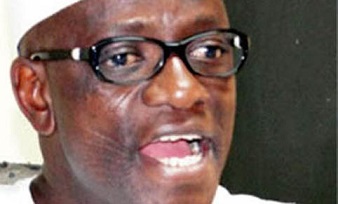 Wadada, former chairman of the House of Representatives Committee on Capital Markets, spoke when he formally declared his intention to contest the Nasarawa State governorship election. He said the concept of zoning negates the underlying principle of democracy, which is free participation.
According  to  him,  zoning of the governorship position to Nasarawa North Senatorial District as being canvassed in some quarters was immaterial as there had never been any zoning formula in the state since the return of democracy in 1999.
Wadada is from Keffi in Nasarawa West Senatorial District and spoke against the background of agitation for the zoning of the governorship to Nasarwa North, the only senatorial zone yet to produce a governor of the state in the Fourth Republic.
Wadada's Nasarawa West produced Abdullahi Adamu between 1999 and 2007 while Nasarawa East produced Governor Akwe Doma (2007 to 2011) and the incumbent, Tanko  al Makura (2011 to date.)
Noting his opposition to zoning, he said: "I have never been an advocate of zoning and would never support it because I am a democrat to the core.
"In all the previous elections  since 1999, we have had people contesting from Nasarawa North and other zones, why should we now say people from other zones should leave it out for Nasarawa North?"
The governorship hopeful said he would support the idea of  state  police that would complement the efforts of the Federal police in order to address the plethora of insecurity challenges facing the country. He promised to come up with a robust economic, agricultural and educational policy that would culminate in the rapid development of the state and put it at par with its contemporaries in the country.