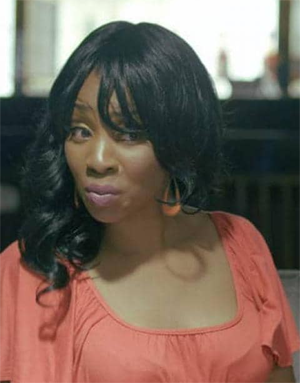 Lucianne Ukpabi
A London-based movie artist, Lucianne Ukpabi, says the Nollywood has becoming a trending household name and admired by the international community.
Ukpabi, who featured as Kamsi in the film, "A Rose for Freddy" disclosed this to in Lagos.

She said that Nigerian movies from the stable of the Nollywood had become favourite interests being sought in London.
"There are positively promoting the image of the country to the rest of the world.
"There are lots of eyes on African movies, especially the Nigerian music and movies, it is really gaining acceptance internationally," she said.
The artist also noted that the industry had a lot of potential that could compete with their peers from the developing countries.
She said that the industry was definitely growing having worked and shared experiences with producers and artists from within and outside the country.
"Though, this is the first movie to be released in Nigeria where I featured, I am very excited to have appeared on the screens of cinemas in Nigeria.
"I am proud to be associated with my country's product,'' she said.
Ukpabi, however, said that despite the several potential inherent in the Nollywood, there were still areas they needed to improve upon to attain the desired international standard.
She also advised producers to always allocate more time to the production process, pay artists better remunerations, and insist on quality equipment on set.
Similarly, a Nollywood actor, Greg Ojefua, rated Nigerian movies as being above average based on their existence amidst a challenging atmosphere.
"On the scale of 10, I will give the Nigerian Nollywood an excellent performance because we have to work within several challenges and still come out with enviable products," he said.
Ojefua, the best actor-nominee in African Magic 2017, noted that if Nigerian artists had same opportunities as were obtained in foreign countries, they would turn out better.
"When we give our Nigerian artists and producers same opportunities and environment such as the Bollywood and Hollywood, they will turn the world around.
"The lean budget that Nigerian producers manage to produce a film will just pass for the provision of refreshments for Hollywood and Bollywood stars and crew," he said.
The artist, who also specialises in producing voice over, then appealed to Nigerians to be more accommodating with artists while on location.
He also advised them to help protect artists by shunning pirated works. (NAN)
JNEO/PAD