… Igbo service said to be in danger of closure
By Osa Mbonu-Amadi
It was language, the number one tool in effective communication, more than any other factor, that gave human beings victory in the primordial war between them and man-devouring beasts. Without accurate language for accurate orders, instructions and information, man would have been completely wiped out long ago from planet earth.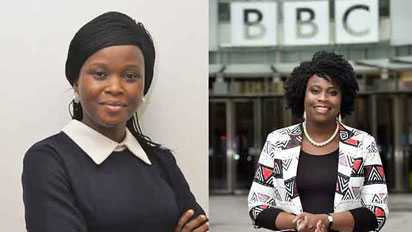 Now, we use languages with ease and take their functionality for granted without stopping for a moment to reflect on the millions of years and the efforts it took every language to form and evolve as we know them today.
Unfortunately, some of those hard-earned languages are in danger of being lost forever. And the reason for the danger is continuous recession in the use of those languages by people that own them.
This was probably what informed the British Broadcasting Corporation (BBC) to launch its African Services which broadcast news and other programs in African indigenous languages. Thus, there is the BBC Hausa (launched since 13 March 1957), and the more recent BBC Yoruba and Igbo Services which are barely six months old.
Unfortunately, it appears the BBC Igbo service is in danger of being shut down. Why?
According to news making rounds on some social media, "statistics are currently being collated (on listenership, use, and viability of those BBC African services) and the results are not pleasant (for the Igbo service). If it persists, they'll close down the BBC Igbo. That will be a huge loss for ndigbo, because this is a platform on which our language and culture are shared with the world. The BBC Igbo service as well as other African services also aid in preserving the language of which UNESCO says may be extinct by 2050."
What to do, therefore, to help, as individual, is to try as much as possible to be part of these BBC programs in your own African language, thanks to the internet. Igbos, for instance will do well by clicking on BBC Igbo: https://www.bbc.com/igbo and stay on the site for at least 5 minutes daily. Yoruba and other people are also encouraged to do same for their own services.
Igbos can also visit the facebook page: https://m.facebook.com/BBCnewsIgbo/ to share and comment on the content therein. Use, they say, preserves cultures, and the root of any culture is language.
The BBC World Service, reported to be reaching a global audience of 346 million people weekly on radio, TV, and online platforms, appears to be guided by the vision of Nelson Mandela, former President of South Africa said to have delineated the importance of indigenous languages when he said, "if you talk to a man in a language he understands, that goes to his head. (But) if you talk to him in his language, it goes to his heart."
In the middle of the English language and culture submerging other world languages and ways of life, the world, through the United Nations Educational, Scientific and Cultural Organization (UNESCO) has come to recognize the importance of cultural diversity and cultural plurality.   For that reason, the preamble to the constitution of UNESCO affirms "that the wide diffusion of culture, and the education of humanity for justice and liberty and peace are indispensable to the dignity of man and constitute a sacred duty which all the nations must fulfill in a spirit of mutual assistance and concern."
The world body also reaffirms that culture should be regarded as the set of distinctive spiritual, material, intellectual and emotional features of society or a social group, and that it encompasses, in addition to art and literature, lifestyles, ways of living together, value systems, traditions and beliefs. It noted that culture is at the heart of contemporary debates about identity, social cohesion, and the development of a knowledge-based economy.
"Respect for the diversity of cultures, tolerance, dialogue and cooperation, in a climate of mutual trust and understanding," it reaffirms, "are among the best guarantees of international peace and security."
A specific mandate, therefore, was entrusted to UNESCO within the United Nations system, to ensure the preservation and promotion of the fruitful diversity of cultures. That mandate led the UNESCO to proclaim certain principles and adopt certain declarations as in its Article 1 titled "Cultural diversity: the common heritage of humanity".  In this article, UNESCO sees cultural diversity as a source of exchange, innovation and creativity, necessary for humankind as biodiversity is for nature. In this sense, it is the common heritage of humanity and should be recognized and affirmed for the benefit of present and future generations.
Article 2 asserts the relationship between cultural diversity and cultural pluralism, while Article 3 treats cultural diversity as a factor in development.
"Cultural diversity," the body proclaims, "widens the range of options open to everyone; it is one of the roots of development, understood not simply in terms of economic growth, but also as a means to achieve a more satisfactory intellectual, emotional, moral and spiritual existence."
As a repository of creative inspirations, Article 7, titled "Cultural heritage as the wellspring of creativity" affirms that creation draws on the roots of cultural tradition, but flourishes in contact with other cultures. For this reason, heritage in all its forms must be preserved, enhanced and handed on to future generations as a record of human experience and aspirations, so as to foster creativity in all its diversity and to inspire genuine dialogue among cultures.
Given the importance of indigenous languages which are key elements of our culture, and the fact that BBC is helping us to keep our beautiful and valuable heritages, we must join hands to preserve our languages and cultures, and in the process keep the world a "coat of many colors" – the way God made it.