By Olasunkanmi Akoni
LAGOS—Senator Gbenga Ashafa, representing Lagos East Senatorial District has urged Muslim faithful to adhere to tenents of penitence, uprightness, straightforwardness; fairness and charity which Almighty Allah requires from people he created.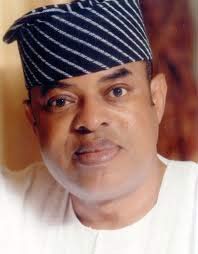 Similarly, a former lawmaker representing Kosofe Constituency in the Federal House or Representatives, Dayo Bush has called on Muslim faithful in Lagos State and in Nigeria to continue to pray for peace and progress of the nation and remain contented in their endeavours.
Ashafa in his Eid-el-Kabir message, stated. "I would like to extend my warm felicitations to the good people of Lagos East senatorial district and all Lagosians in general.
"It is this time we are, more than ever we're urged to remember the story of Prophet Ibrahim and the enormous sacrifice that he and his family were prepared to make for the sake of truth and faith. The rituals and symbolic acts that are part of Hajj will always serve as constant reminder of the principles which Almighty Allah requires us to honour viz; faith; penitence; uprightness, straightforwardness; fairness and charity.
"As we celebrate with our families and joyously chant the refrain "Barka de Sallah", we should remember to perform our own acts of sacrifice by helping the less fortunate. I implore us to make use of this period to celebrate with not just friends and families but others who are less privileged as well.
"Let us also remember to pray for our fellow Nigerians who are in crisis zones across the country. Let us endeavour to reach out to them, if possible, in order to let them know that they are not alone.
"As Nigerians, we must continue to work hard towards the country of our dreams: a country where peace, justice and unity reigns. There are also those who are unable to celebrate Sallah because they have been denied the joy of the presence of their families as a result of crimes perpetrated by vicious elements in our society. Let us remember them too."