By Rotimi Agbana
Last week, reports went viral on the internet that since African China's 2006 rape scandal in the UK, his music career has suffered major setbacks which he has been unable to recover from ever since.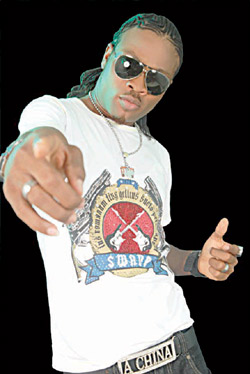 But in a chat with Showtime, the popular reggae/dancehall singer who was once a toast of music lovers rubbished the claims, saying, he actually won the court case at the time so it has had no negative effect on his music.
"The UK rape scandal has never been a major setback for my music because I won the case; so why will it have a negative effect on me? It will only have effect on someone who was found guilty, and in my case I wasn't. I have never had to lose a show, business or refund monies for shows over the rape scandal. I have been investing to keep up with life. Don't forget I shot the video of 'London Fever' in the UK too in 2007. I am a face, a brand for life no one can take that from me", China retorted.
He added; "After the scandal, I released 'London fever', which was a big hit as at 2006/2007. In 2008, I dropped another hit, 'If you love somebody', and it was a success. After these, I dropped the 'Body dey do me' album, followed by new singles, 'Anu Gboko', 'I want to know', and many others after which the contract I signed with my management expired.
After a long time I set up my own management team which I'm now using to promote my new singles; 'Letter2MrPresident', 'Amen', 'LoveMata' and many more. So, I'm still working in the studio, traveling, playing shows. I'm not a do or die artist/musician; I will not do otherwise.  I will keep doing what I know how to do best because God's time is still and will always be the best."