South African President Cyril Ramaphosa has called on the 16-member states of the Southern African Development Community (SADC) to focus on developing skills in agro-processing, mineral beneficiation, energy and pharmaceuticals.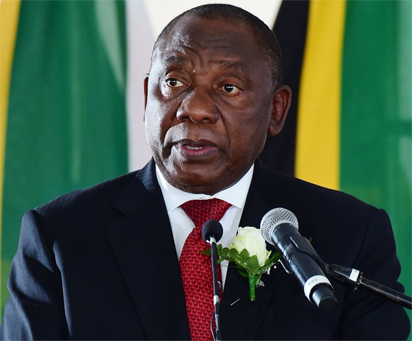 He said that the region should continue to push for industrial growth and development.
At the 38th SADC Summit in the Namibian capital Windhoek, Ramaphosa said the key areas would enable the region to find lasting and sustainable solutions to poverty, inequality and underdevelopment.
"We, therefore, need to ensure that we create a conducive environment for business to thrive, and to deepen our engagement with the private sector," said Ramaphosa who is outgoing SADC chairperson.
"Collaboration with the private sector is important, not only in designing SADC regional strategies and initiatives, but also in identifying impediments to greater regional economic integration."
He delivered his report to the summit outlining the work of the regional body for the duration of South Africa's tenure as chair from August 2017 to August 2018.
According to the president, "over the period of our chair-ship, we have been able to secure more than US$500 million of committed productive investments by South African companies in each of the priority value chains across the region such as forestry, agriculture and agro-processing, fertilisers, mining and mineral processing, and pharmaceuticals."
The theme of the summit is "Partnering with the Private Sector in Developing Industry and Regional Value Chains".
Namibian President Hage Geingob took over the baton from Ramaphosa as SADC chairperson for the next 12 months.
NAN