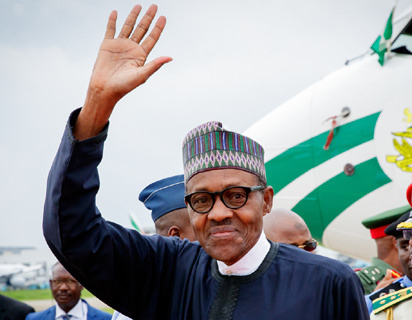 By Princewill Ekwujuru
President Muhammadu Buhari, yesterday, reiterated government's commitment to ensuring conducive business environment.
He spoke in Bara, Ogun State at the commissioning of $250million (N90billion) International Breweries (IB) Plc high-tech plant.
The president, represented by the Secretary to the Federal Government, Boss Mustapha, assured foreign investors of government's readiness to provide an investor friendly tax environment.
"Government is working towards a conducive tax environment for investors as well as providing adequate security for businesses that will impact the economy positively," he said.
Speaking, Chairman of the company, HRH Igwe Nnaemeka Achebe, who had earlier called for a simplified tax and licensing regime particularly at the state and local government levels to enable manufacturing concerns to thrive, stated:
"Our dream is to bring people together for a better world by strengthening connections and achieving more together. We are now at the beginning of our combined company's journey for the next 100 years and beyond.
"The manufacturing sector of our economy is a key enabler of the creation and promotion of our value chains and employment. We rely on policies and support of our government and state to support and bring about evident transformation in the manufacturing sector. This occasion today is not only for commissioning of our brewery, but it symbolises a chord that binds our new identity."
Also speaking, Governor Ibikunle Amosu, said the state is ready to welcome more investors as the commissioning of the IB is an eye opener, while assuring that the state is ready to partner with other interested foreign and local investors.
In addition, Managing Director of IB, Annabelle Degroot, said: "This is a major step towards the company's strategic goal of becoming a leading beverage manufacturer in Nigeria."