By Gbenga Olarinoye
OSOGBO—THE Campaign Organization of Senator Ademola Adeleke and an Osun state based social-political group, the Renewal Youth Movement, RYM, yesterday, engaged in a war of words over the alleged certificate scandal involving Senator Adeleke.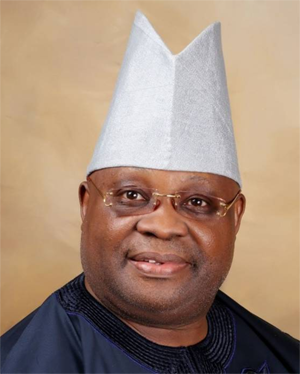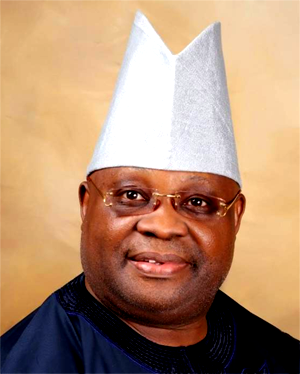 While the RYM called on Senator Adeleke to immediately withdraw from the 2018 Osun governorship race following his involvement in the ongoing certificate scandal, Adeleke's campaign  orgnisation  called on the Police to stop the harassment saying there is no forgery.
In a statement, two of its leaders, Muftau Adegoke and Rasheed Adegbenro chided the leadership of the PDP for screening and clearing Adeleke to contest that party's primary despite the alleged discrepancies discovered in his certificates.
The statement said: "If PDP leaders are sincere; if they are not corrupt and if they want the good of all, Senator Adeleke ought not to have scaled through the party's screening process in the first instance. What is going on in the state is not only an open sore to the Adeleke's dynasty that has shown great interest in education to the extent of establishing a private university but it a shame to the entire Osun State citizens that a serving senator who wants to govern them can be enmeshed in such a mess.
"Nothing is hidden again about Senator Adeleke's certificate scandal following the display by INEC of credentials of all the governorship candidates and their deputies."
Adeleke's campaign  reacts
On its part,  the Adeleke Campaign  organisation, in a statement by the Director of the media of the organization, Mr. Olawale Rasheed said: "We are constrained to issue this statement on the recent arrest and persecution of the Principal of Ede Muslim High School over false accusations of forged school Testimonial issued to Senator Ademola Adeleke as a former student of the school because of a date error."
"We note with great alarm the politically motivated arrest and unwarranted media attacks designed as a tool of  harassment, persecution and character assassination of the PDP flag bearer; Senator Ademola Nurudeen Adeleke.
"It is insane to continue to peddle falsehood questioning Senator Adeleke's attendance of Ede Muslim Grammer School (Now Ede Muslim High School), where he was very popular and well-known for his amiable and friendly character, always drawing people close and seeking their cheerfulness and joy, a fact his schoolmates and alumni members attested to.
"He was, in fact, the President of the Old Students Association until recently.
"We note with great concern the ridiculous  criminalising  of a simple issuance of School Testimonial to a former student.
"We, therefore, call on the police authorities to unconditionally release Mr. Abbass Khalib Adejare; the principal of Ede Muslim High School who is currently held in Lagos a distant and disconnected jurisdiction of School in Ede, Osun State.
"The school under his supervision had only performed a legal administrative  duty through the issuance of a testimonial. Please note that a Testimonial is simply a statement of character attestation and confirmation of the years of attendance at the school and not a school certificate."