By Yinka Ajayi
FORMER Presidential Adviser, Dr Doyin Okupe and  National Secretary of the Accord Party, Mrs Adebukola Ajaja, are a battle of wits for the soul of the party in the South-West.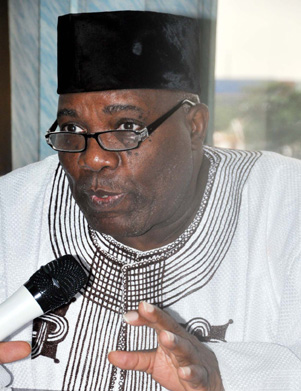 While Okupe said he remains the leader of the party in the zone, Mrs Ajaja and some leaders of the party in the South-West disagreed and said he is not their leader.
However, Dr. Okupe said: "I remain the authentic leader of Accord Party in South-West. There is a letter from the National secretariat of the party authenticating this."
Describing as a charade the meeting of some chieftains of the party led by Mrs Ajaja in Ibadan. He said: "Those present at the Ibadan meeting were APC moles working for the re-election of President Muhammadu Buhari. They are lightweight politicians whose presence in the Accord Party over the years has not added any substantial value to improve the fortunes of the party.
"The Iperu meeting where a vote of confidence was passed on my leadership had in attendance all notable leaders of the party in the South-West except the Oyo and Ogun states chairmen. The Ogun State chairman however sent his deputy to represent him and also apologised for his absence." The former presidential adviser also said "what is happening in the party presently is a desperate attempt by the national chairman to use the party to promote the re-election bid of President Buhari.''
However, chairmen and leaders of Accord party in South-West, disagreed. They said ''action is going on to identify erring party members who were at the meeting with Okupe and sanctions are awaiting them at the zonal level." They added that it was not true that its National Secretary, Mrs Adebukola Ajaja and National Vice-Chairman, South-West, Alhaji Dokun Babarinnde, attended the Okupe's meeting, adding,  "the Accord South-West is one and indivisible under the leadership of Alhaji Dotun Babatunde and other national officers from the zone."