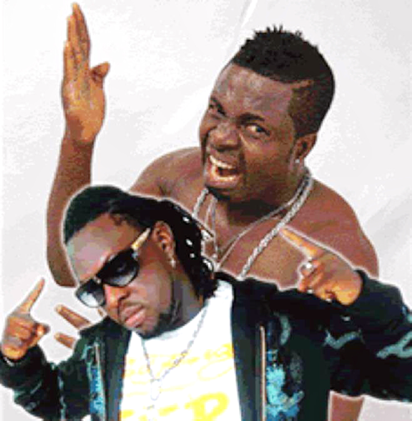 Nico-Gravity and Timaya
By Benjamin Njoku
Says: 'Let's get the past behind us'
Longstanding beef between two Nigerian pop stars, Paul Nnamdi Okpara a.k.a Nico Gravity and Timaya  may soon be over, as the former has finally reached out to the latter, asking him to let go of the past, as he's ready to do a collabo with him to end their feud.
Nico Gravity, in 2009, released his controversial debut song, "I Wan Finish Timaya", which locked him in a bitter battle with the self-styled 'Egberi Papa 1 of Bayelsa, and since then, they have  never been the best of friends.  But now, almost ten years after releasing that controversial song, Nico Gravity has extended an olive branch to Timaya in the form of a request to do a collabo with him.
The ghetto singer explained that "I Wan Finish Timaya" was done in good faith and that,  there was no  bad blood between them. He said that he's willing to do a collabo with the pop star any time.
In a chat with WG, during the week, the Imo State-born singer,  said he's looking forward to doing a collabo with Timaya to end their aged-long feud.
According to him, " I want us to come together and do a hit a song that would erase bad memories of the past from our minds."
"I want to tell Timaya that we should let go of the past and work together as brothers. It's not about bad blood, or envy. But it's all about entertaining our fans.  I welcome the idea of doing a collabo with Timaya . Already,  I have so many songs I would want to feature him but it's up to him to accept my olive branch," Nico Gravity said.
Recall that the former British and Commonwealth boxing champion, Peter Oboh, a lover of Nigerian music, recently prevailed on Nico Gravity to make peace with the dancehall singer by doing a collabo with the dancehall singer. Meanwhile, our   efforts to reach Timaya for his comments proved abortive as he was not picking his calls.