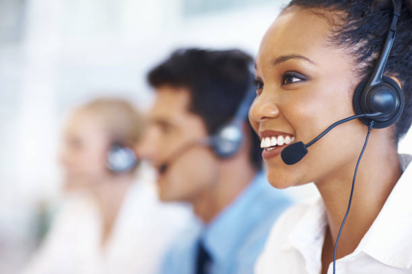 With a population slightly over a hundred million, Philippines dethroned India as the Business Process Outsourcing (BPO) capital of the world. The Philippine BPO sector single handedly generated 1.2 million direct jobs and $22 billion in revenues in 2015, making it the second largest source of income in the country.
However with all these great figures, a country like Nigeria that boasts of about 200 million in population provides a larger field for the success of the BPO. One of the reasons that has contributed to the Philippines' rise in the BPO industry is attributed to several factors such as better English speaking skills, hundreds of University graduates each year which includes a young and dynamic workforce.
Nigeria has a plethora of these attributes and more. We are a particularly hospitable people which is also an added benefit that will foster easier phone relations with customers. This props up Nigeria as a veritable gold mine for the BPO industry.
With the people-infrastructure already in place, what is of utmost importance is a robust telecommunications infrastructure which Nigeria is currently lacking. A lack that MTN Nigeria intended to fill with the acquisition of Visafone and its spectrum. Tobechukwu Okigbo, Corporate Relations Executive, MTN Nigeria, explained in an interview recently, the many possibilities that will arise if the company is awarded the 800MHZ Spectrum by the NCC.
"India is considered the Business Processing Offices (BPO) destination of the world with call centres. Do you know that Nigeria has a huge advantage over India. Remember that the language of business is English. The people on the street of Nigeria, who speak better English than Indians comparatively, are there. So, if you have a BPO in Nigeria, the chances are that there would be more people coming from outside Nigeria that would need more BPO services from Nigeria than even India. Now, why are they not coming? They are not coming because the infrastructure is not there. What is the basic infrastructure needed for BPO, it is communications.."
He pointed out the hubs in Lagos, "Look at what our young people are doing at the technology hubs. What do they need to do more, they need broadband. Look at what the Vice President, Professor Yemi Osinbajo (SAN) is doing to support them. That effort must be complemented with communications infrastructure and broadband is key. So, MTN is ready to provide more support."
So Nigeria has the potential to boost the economy exponentially, which will trickle down to the populace. With a fee of $300 for entry level operators, this will provide an increased number of jobs with a more attractive remuneration, and a way to create a path to this will be by improving the telecommunications infrastructure in Nigeria.