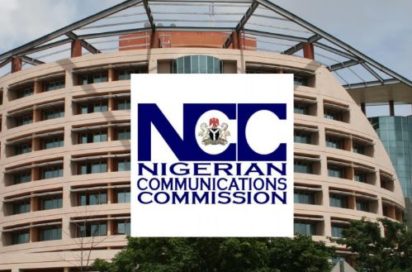 NCC
By Emmanuel Elebeke
ABUJA—THE Nigerian Communications Commission, NCC, yesterday, signed a revised Memorandum of Understanding, MoU, on the electronic lottery system in the country with the National Lottery Regulatory Commission, NLRC.
The MoU is expected to empower the country's telecommunication service consumer, who may be among the many that will participate in the lottery which will be hosted on telecommunications networks by the NLRC.
Signing the document on behalf of NCC, the Executive Vice Chairman of the Commission, Prof. Umar Danbatta said the agreement is in sync with two of the eight-point agenda of the NCC in the area of strategic collaboration and partnership with other agencies of government and in the area of protecting and empowering the consumer.
Danbatta said: "In fact, by signing the MoU, we are giving life to that item of our eight-point agenda. The whole idea is to cooperate in order to provide the environment and the lottery commission with facilities to do lotteries electronically as is the case all over the world.
"There is no better infrastructure available to the conduct of lotteries in this country than the telecommunications infrastructure. The regulatory lottery will ensure the credibility of the process by making sure that whatever prices promised those who will participate in the lotteries are given to them.
"Very soon we are going to license our telecommunications to host lotteries on telecom network and because the network is regulated by the NCC, we need to be involved because the service you are about to introduce will add additional burden to the network."
In his address, the Director General of NLRC, Mr. Lanre Gbajabiamila described the signing of the revised MoU as a dream fulfilled.