By Rosemary Onuoha
LASACO Assurance Plc has launched a claim settlement solution tagged 'Lasaco Blue Response' as well as free towing service for vehicles with severe damage.
According to the company, the 'Lasaco Blue Response' is a speedy and more responsive claim settlement solution that would make policyholders get compensation under their motor insurance policies faster. The instant rescue solution provides free towing service for vehicles with severe damage particularly for vehicles owners insured by Lasaco and generally for motorists operating within major parts Lagos State.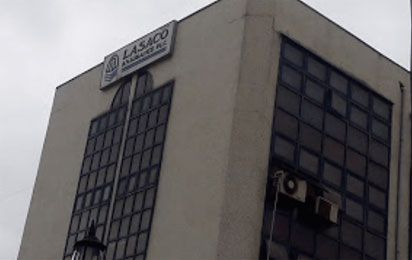 The company noted that the claim settlement solution, which is targeted at automobile insurance operations, would enable the company solve the most critical aspect of claim assessment and settle minor automobile insurance claims immediately upon notification, as well as reduce the time frame between accident and claim settlement and encourage more interaction between insurance operators and their clients.
The solution, according to the company, would only be available to policyholders in Lagos (excluding Epe, Imota and Badagry for now) who, in the event of an accident, would be required to call the company via dedicated phone lines and their trained claim assessor would reach the location of accident within 30 minutes.
Managing Director/Chief Executive Officer of the Company, Mr. Segun Balogun, said the scheme "operates with fully kitted and "ready-to-go" motorbike riders who will always swing into action whenever there is instant notification of a claim. The riders would inspect the accident vehicle at the scene of the accident, adjust the claim and offer an on-the-spot settlement."
This novel solution, he said, would promote efficient claim settlement response and elicit a more enduring relationship between insurance underwriters and their clients, as many people will, through it, have more confidence in insurance, especially automobile insurance operations.
Balogun said, "Minor accident is one which affects either the front, back, or the two sides of a vehicle but is not severe enough to render the vehicle immovable. For major accidents, the Lasaco Blue Rescue would offer help to vehicles requiring towing services from the scene of the accident to the nearest safe location, so as to decongest the ever busy Lagos roads. The rescue service would be available for members of the public free-of-charge upon making a call to us through our Customer Care line."
Deputy Managing Director, Corporate Services of the company, Rilwan Oshinusi, said, "With these initiatives, our customers and the general public are assured of our focus on excellent service through prompt claims settlement".