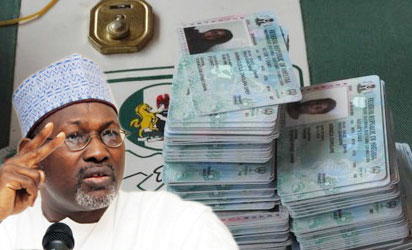 Ex Chairman of the Commission, Professor Attahiru Jega
Abuja – Prof. Attahiru Jega, former Chairman, Independent National Electoral Commission (INEC), has urged the Federal Government to proffer stiffer laws against declaration of fake election results.
Jega made the call on Wednesday in Abuja at an international conference with "Democracy and Disinformation: How Fake News Threatens our Freedom and Democracy in Nigeria'' as theme.
He said that the issue of fake news had become a threat to Nigeria's democracy and should be immediately curbed.
He said, "the declaration of results and fake news on the social media is being done with impunity in our country.
"We need to review some of the regulations to make stiffer rules for implementation to curb this act''
Jega added that with the 2019 general elections around the corner, there was need to act fast to curtail the spread of fake news.
On his part, Chairman of INEC, Prof. Mahmood Yakubu, said that the commission was battling with the issue of fake news.
Represented by Prof. Okechukwu Ibeanu, a National Commissioner in the commission, Yakubu said that INEC engaged in voter education to sensitise the electorate to its operations.
On the attitude of some political parties towards the commission, he said "it is funny how political parties fluctuate in praising INEC; most times, it depends of how they win.
"If parties win elections, they will praise INEC claiming it conducted the best election ever.
"It will amaze you to know that the same political party that praised INEC in 2015 because it won is the same party condemning it now.''
He promised that INEC would keep embarking on rigorous electorate sensitisation to enable them know their rights and protect them from hazards of fake news.
Also, the Chairperson, Transition Monitoring Group (TMG), Dr Abiola Akiyode, called on mainstream media to set agenda for checking the scourge of fake news.
She said that as soon as information put out "is not factual, the media should be ready to retract and make people to believe in your medium''.
Ms Idayat Hassan, Director Center for Democracy and Development (CDD), also said that as Nigeria's 2019 general elections were fast approaching, it was essential to prevent the circulation of fake news.
"There is a tendency that political actors could take advantage of these gaps either to misinform, dis-inform, promote apathy or skew voting choices for the forthcoming elections''
The News Agency of Nigeria (NAN) reports that the conference was organised by CDD with support from Friedrich Ebert Stiftung (FES) and MacArthur Foundation, ahead of 2019 elections. (NAN)