By Chioma Obinna
ACCESS to family planning commodities and services in Kaduna State has improved from 18.5 percent according to the 2013 National Demographic Health Survey, NDHS, to 26 percent presently (2016-17 MICS).
However, according to the Kaduna State 2016/2018 Costed Implementation Plan, CIP, for Family Planning, the state documented a Contraceptive Prevalence Rate, CPR, of 20 percent, expecting to raise the figure to 46.5 percent by the end of 2018.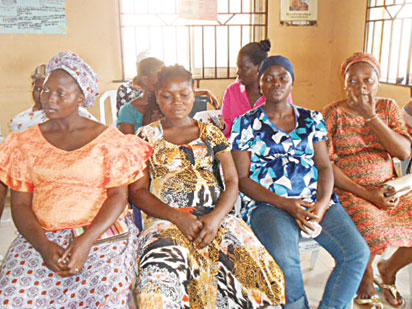 The progressive uptake of family planning method in Kaduna and other states in the country will no doubt have substantial bearing on national and global targets.
Currently, Nigerian has a CPR of 15 percent, according to 2013 NDHS, and the ultimate aim is to attain 36 percent in 2018.
However, as part of efforts to ensure that FP2020 commitments are met, Kaduna has already adopted the National Family Planning Blueprint and developed a Costed Implementation Plan CIP that captures and budgets for all evidence-based and high-impact family planning interventions.
This development is one of the significant achievements of the State government in line with the national commitment to the global family planning agenda.
It is no longer news that in Kaduna, women are now having correct and factual information about contraceptives and their benefits.  It is also true that many married women in the state are having increased access to contraceptives services and using methods of their choice.
Although there are still some pockets of barriers in some of the local communities, the general trend is that family planning has come to stay.
Findings have shown that the state has moved forward from where it was few years ago, but off track from meeting its targets.
Despite this level of progress there are still gaps.   For instance, the State budgeted and released a total of N100 million in 2017 for provision of medical consumables and in 2018, it budgeted N75 million, which is yet to be released.
A report on government expenditures on family planning also revealed that the state government is also proposing a whooping sum of N165 million for family planning by 2019.
Currently, statistics obtained from the Multiple Indicator Cluster Survey, MICS, 2016/2017 show that 36 percent of Kaduna women gave birth before the age of 18 years.
Also, a report presented by the state's Primary Healthcare Development Agency, PHCDA, during its Consensus Building Workshop titled: "Are we making progress?"  and made available to Vanguard by the Reproductive Health/ Family Planning Coordinator, Kaduna State PHCDA, Hajia Nafisatu Musa Isah revealed that Kaduna has an unmet need of 22 percent and 26 percent CPR.  The report also indicates that for the State to reach its goal, it is expected to achieve CPR annual growth of 10.2 percent.
Sadly, the report indicates that the current trend of its growth remains low with a total of 2.3 percent annually.
The report further showed that from Kaduna  family planning dashboard, the trend in stock-outs were not also encouraging, as between January of 2017 and May 2018, the state recorded series of  stock outs of consumables in most of its family planning facilities.
"In January, 2018, the state recorded about 25 percent stock-outs.   According to the family planning dashboard, data for any facility recording stock outs for at least a period of seven days showed 16.9 percent while for implants alone showed 17.9 percent."
Further, statistics from the report indicate that a lot is needed to be done especially in the area of consumables.
It also revealed that although more women are now accepting family planning in the state with27 percent increase in 2017 and a total number of 263877 compare to previous years, acceptance of modern contraceptives is still not popular in some Kaduna communities.
According to the Reproductive Health/ Family Planning Coordinator, Kaduna State PHCDA, Hajia Nafisatu Musa Isah  although, myths and misconceptions including religious and cultural barriers still exist in the state, the State intends to use the "Save One Million Life" funds to make procurement and training towards increasing the CPR in Kaduna state.
Isah said although there are still challenges in some local governments like Makarfi, Kudan, and Lere, they are working assiduously to ensure better coverage.
Further investigation by Vanguard showed that many of the women in these local governments are still opposing family planning on the guise of religion, culture, and ignorance.
Worst still, problems of service availability, stock-outs and shortage of trained family planning providers still abound.
Information gathered showed that although the State government have built many health centres recently in the state, availability of consumables for the services remain a challenge.
For instance, between July, 2017and May 2018, reports from family planning dashboard showed that Kaduna faced challenges of stock-outs in some facilities offering LARC family planning services while some also lacked trained LARC health workers. Another challenge was non availability of services of specific methods in both public and private facilities throughout that period.
Most family planning Centres visited lack trained health workers.  Only one provider attends to hundreds of women that visit the Centres.
For instance, a family planning focal person at the Hajia Gambo Sawaba General Hospital, Zaria, Mrs. Maimuna Ibrahim Muye say her Centre is experiencing stock-outs and shortage of providers.
Reacting to the situation, the Permanent Secretary, Kaduna State Ministry of Health and Human Resources, Shehu Usman Muhammed told Vanguard that towards achieving the target, the state government has developed an implementation plan which included investing in over 1,000 facilities as well as establishing Primary HealthCare, Centres, PHC, under one- roof.
He said the system is now encouraging integrated services, one management, one data system, one administration, adding that, "what that means by implication is that all our PHCs are put under one administration using the relevant instrument that establishes the agency"
He explained that it has also afforded them the opportunity to put all the staff under one roof to ensure equity in distribution, between urban and rural communities.
"The governor has chosen 255 health facilities, minimum of 10 per each LGA that are being upgraded with facilities and state- of- the- art equipment.  What that means is that there is at least, a minimum of one facility per ward that has comprehensive family planning services.
"This has reduced the distance these women walk to have family planning services, people now know exactly where to go and what to expect from these facilities.
Dismissing claims that the services are being paid for said "Family planning commodities are free. The N100 million was earmarked for logistics issues to ensure distribution issues to facilities.  "Probably, staff can make a wrong calculation of what they required when they write their requests and of course they cannot make a good forecasting to understand what quantity of commodity they require,  so that is what creates stock outs," Mohammed said.
He said the state government has established the logistics management unit that works hand in hand with drug management agencies to prevent further stock out.
He blamed the present stock outs in the state on the recent posting of over 40 staff from the drug department to other units, adding that, the problem was being addressed.
"The demand is high and the unmet needs are high so we expect to increase our budget.  By the end of this year, we expect to meet our targets and see a Nigeria where every family is happy to have the number of children they desire and where couples will agree on how many children they should have," Mohammed stated.
However, health watchers are optimistic that if the state government can get its act together, its dream of achieving CPR of 46.5 percent for all methods by the end of 2018 may be realised.
Nigerians and the world are watching and waiting.