By Sam Eyoboka
THE first indigenous Pentecostal church in Nigeria, the Apo-stolic Church Nigeria (TACN) has declared that the Church must stand to make its voice heard about happenings in the country, but it doesn't be-lieve in carrying placards.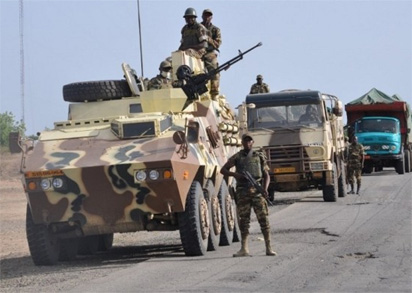 Addressing newsmen in the church ahead of its centenary thanksgiving service scheduled for today, Vice-President, Pastor Emmanuel Awojide condemned the unending spate of killings across the country, saying the government has not dem-onstrated sufficient com-mitment to tackle the me-nace.
"Government which has all apparatus of force to deal with the security challeng-es, has been silent much more than the Church. Government has all the agents to arrest the kill-ings because human life is sacred. God condemn the killing of innocent human life in any form," he said, maintaining that TAC doesn't carry placards instead they pray.
Stating that the theme of the centenary celebration is: "The imminence of His coming," which will feature the cponsecration of 187 apostles to carry the flame of the Pentecostal revival in the country, added that the occasion calls for sombre reflect-ion as well as review stand and impact in the last 100 years.
Pastor Awojide maintain-ed that the church is poised to bring back the youths to the church and will rejig its operational approaches towards meeting challenges of contemporary Christ-ianity.
According to him the cen-tenary celebration will serve as a platform to review and appraise "our activities. We want to see what we have done so well and where we need to improve.
"The church of this 21st century is different from what we used to know in the 60s and earlier. The challenges of today are different from those of yesteryears.
"We cannot afford to do things the way they used to do in those days and expect to win souls to the church. We have to reform and reposition the church without changing the doctrines because the Word of God remains the same for ever.
According to him, the church has made some giant strides in the Educ-ation sector, primting, confectionaries and sev-eral business investmen-ts where several Nigerians are gainfully employed.