By Emeka Mamah
Former National Caretaker of the PDP and former governor of Kaduna State, Senator Ahmed Muhammed Makarfi, has cautioned the party against selecting an unpopular candidate for the 2019_presidential election. Makarfi spoke in Enugu yesterday while addressing supporters of the Peoples Democratic Party, PDP, in the course of his tour of the South Eastern states to consult the people on his presidential ambition.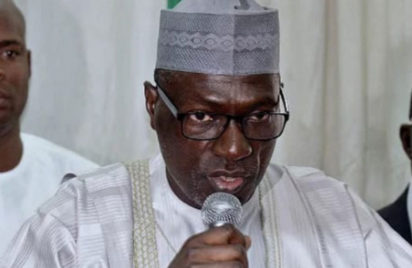 He said that he would restructure the country as it was the only solution to peace and development of the nation, which he said was now more divided than before along ethnic and religious lines before the All Progressives Congress, APC, took over the reigns of power in 2015.
He said that although PDP had bright chances to win the 2019 general elections, the party could fritter the chances away if selected an unpopular candidate for the elections and urged delegates for the party's national convention to present a credible candidate for the presidential elections, pointing out that he had the capacity to bring peace to the country if elected.
Markafi further said that the hydra-headed socio-economic and political problems facing the nation would only be tackled squarely by someone who has the fear of God and respect for humanity.
According to him,"We should weigh our decision in choosing our candidate and our decision should be in tandem with the decision of majority of Nigerians. We should not be deceived by opinion polls.   Nigeria voters do not follow media ratings.
"We made a simple mistake when we tried somebody as our caretaker chirman and paid dearly for such a mistake. It will be worse if we choose an unpopular candidate based on social media ratings. So, we cannot afford to make mistakes in our choice."