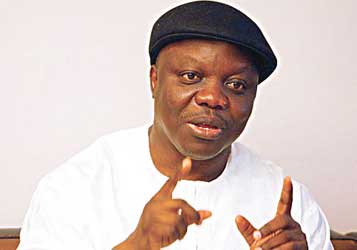 By Perez Brisibe
IMMEDIATE past governor of Delta State, Dr. Emmanuel Uduaghan, has frontally addressed rumours of his imminent defection from the Peoples Democratic Party, PDP to the All Progressives Congress, APC saying that he remains.
His assertion follows weeks of agitation around the state that Uduaghan would be defecting to the APC and use the party's ticket to stand for the Delta South seat in the Senate. Asked to respond to the issue, yesterday, Dr. Uduaghan disclosed that there were high level interventions that have kept him back in the party. He, however, did not speak on what if any issue that was prompting him out of the party that has until now held a firm grip on the political landscape in Delta.
Denying claims that he had concluded moves to defect to the APC, Uduaghan said: "It is not true that I would be defecting either today (Wednesday) or tomorrow, but there has been a lot of interventions going on from the likes of Chief Ibori, the governor (Okowa) and some party leaders. "In the last few days, they have been talking and I am listening to them. So basically, some elders have intervened on the matter, and I am listening to them."
The chairman of the state chapter of the APC, Prophet Jones Erue on his part described the purported defection move by the former governor as a rumour.
"The party in the state cannot authoritatively say they have heard about him defecting anytime soon as we have not been contacted.
"For now, just the way you heard about it as a rumour, that is how we are still hearing it as a rumour."
For the first 16 years that the PDP was in power in Delta State, Dr. Uduaghan was variously as commissioner, secretary to the state government and two terms of four years as governor.