By Dayo Adesulu
Just like the revolution witnessed in the communications industry when people systematically moved from the era of letter posting to emailing, Nigeria is set to move from paper invoices to e-invoices to boost economic growth.
E-invoicing in the European Union (EU) was legalized on 1 January 2004 through the implementation of the First Directive on VAT Invoicing by Member States. That directive was amended in January 2013 with a second directive that established the principal of parity, making it clear that electronic invoices have the same legal status as paper invoices and must be dealt with according to a single set of VAT rules in each country.
Speaking during a press conference in Lagos, the CEO, Pearly Bleuwaters  International Limited, Mr. Victor Oshodin decried that in Nigeria, only 20 percent of business uses E-invoicing. He said it was projected that if we welcome the culture of  E-invoicing in Nigeria, our economy will grow at a rapid pace.
While explaining the advantages of e-invoices, Oshodin posited that e-invoices would reduced operational cost and save time.
According to him, e-invoicing over the network can help buyers achieve better than 98 percent touch less processing and help suppliers reduce days sales outstanding (DSO) by an average of six days.
He said: "Pearly Bleuwaters International helps and support buyers globally that use our e-invoicing programs because it can be configured to suite business. "It was also designed in a way that it meets with each organization's rules at each level and apply these rules to country-specific e-invoice templates.
"These rules, he noted, support Values Added Tax (VAT) and other indirect tax methods to help buyers comply with e-invoicing regulations."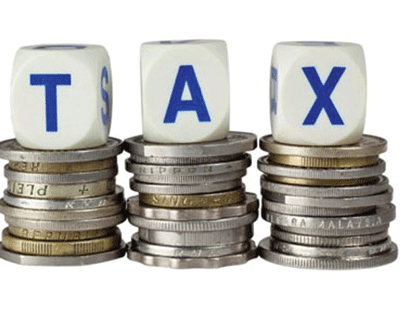 He pointed out that there are three other business areas Nigerians are yet to key in, adding that through these media, businessmen and customers can cut cost, maximize profits and also get the best services. The areas, he noted includes; Luxury, Aroma, and Doctor on Call.
Speaking on that, its Marketing Director, Miss Dolapo Oguntayo explained that 'Luxury' is a marketing tool nationwide that seeks better ways to improve services and provide customers with better experiences.
While explaining how it works, she said hotels partner with the site and provide listing information for their properties, which subsequently show up in Booking's catalog of available rooms.
"Hotel management, Customer aid plus self-service ease and Marketing tool are the three in one service the software provides," she said.
On the 'Aroma', Oguntayo said: "Aroma is a marketing tool that makes a real impact on the restaurant business. "When your food is featured in the app/website, new customers can discover it and loyal customers can enjoy it more often. Restaurants would be able to increase sales, lower marketing costs. Aroma is the fast way to get food to your customers.
"With hundreds of our dispatch riders on the road, you can deliver in an average of 10 minutes and maintain the best possible food quality. You can also track orders from the floor, right to a customer's doorstep. When you partner with Aroma, we're in business with you. "We'll get you set up, promote your menu, and work with you to improve pickup and delivery times. We'll continue to test and learn together to boost volume, keep operations smooth, and impress your customers."
For 'Doctor on call', she explained that the software has been created to address some of the draw backs in the medical world when it comes to service delivery. "It also addresses the problem of self-medication by getting every individual to have direct access to a medical practitioner with ease, make emergency services much more efficient and accessible, solve the problem of long hours on queue just to meet or see a doctor among other issues solved," she said.
With this app, she said it would enables Patient get facilities on-line, Nurse create reports of patients, Pharmacist maintain medicines, Laboratory attach diagnosis report. "Accountant receives payment on-line or off-line,emergency services etc are some of the benefits in 'Doctor on call'.