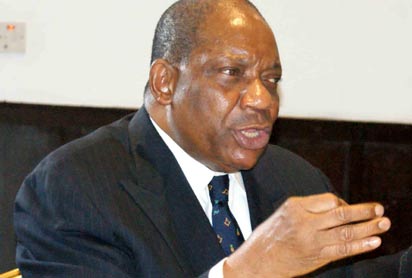 By Dapo Akinrefon
PRESIDENT-GENERAL of Urhobo Progress Union, UPU, Olorogun Moses Taiga, Wednesday, raised the alarm that herdsmen have continued to attack farmers in Urhoboland and urged the Federal Government to take urgent steps to  protect the farmers.
Addressing newsmen at his residence in Lagos, he also threw his weight behind the clamour for restructuring,  urging the Federal Government to honour the principle of federal character, which he said, "respects the unique needs of Nigerians."
On the herdsmen menace, he said: "This thorny issue of herdsmen's cattle grazing on farmlands especially in Uwheru, Avwraka (Abraka), Ughelli and Eku communities, has become a matter of major concern to us and Urhobo leaders at large because it has resulted in many instances of killing of innocent of farmers. This is of course a broader problem affecting many communities in Southern Nigeria. Some states have enacted legislations against uncontrolled grazing on their farmlands.
"While it is true that the livelihood of the herdsmen should be a factor to be considered by the Federal Government, we wish to make it clear that the livelihood of our farmers is now under threat from the uncontrolled grazing that has involved the deliberate killings of farmers, who have done nothing wrong but to go to their farms."