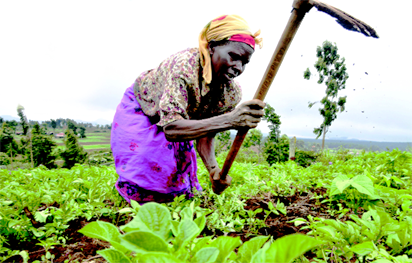 Agric
By Suzan Edeh
Bauchi-The Fahimta Women and Youth Development Initiative, FAWOYDI , have called on smallholder women farmers to participate in the budget process in order to push for increase in allocation to agricultural sector of the state.
The Fahimata Programme Officer, Mr Tosin Suberu who stated this during a one day Consultative meeting on agriculture, organised by Fahimta Women and Youth Development in collaboration with the Action Aid of Nigeria, said that the objective of the meeting was to influence the 2019 agriculture budget line to capture key issues that will promote the interest of women farmers inclusiveness, increase investment in food production in Bauchi state and Nigeria at large.
He observed that although the Bauchi state government proposed agriculture budget for 2018 was increased by 2.6%, no direct budgetary allocation was made specifically for women in agriculture.
"The Bauchi state government should honour the Maputo Declaration by progressively increasing the allocation to not less than 10% of the 2019 state total budget to agriculture in the light of diversifying the economy and wealth creation for the state"
"With the vast farmlands in the state, we are recommending that women farmers need to be able to access more farmlands that are close to them for agricultural activities which can be achieved through the support of the local governments or traditional heads" he said
During the meeting, some of the women farmers expressed fears that the distribution of expired agricultural inputs may endanger bumper harvest envisaged under the federal government Anchor Borrower Programme.
They also identified late distribution of farm inputs such as high yielding seeds, fertilizers and insecticides as other major factors that frustrate the efforts of the farmers to boost rain and dry season farming in the state.