By Godfrey Bivbere
Former hydrographer of the nation, Comdr. Joseph Abulu (rted), has faulted federal government's plan to re-establish the national shipping, stressing that it may end up as providing 'jobs for the boys'.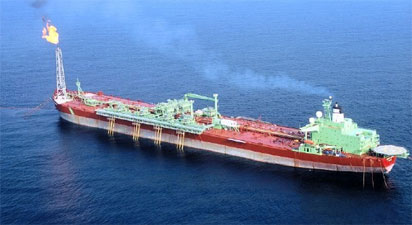 In an exclusive chat with  Vanguard Maritime Report  in Lagos, Abulu noted that it is not government job to establish a national carrier but instead government should encourage private operators in the sector to establish reputable outfit that should be granted national carrier status. He noted that most developed nations are not directly involved in the running of their ships but that such ships are owned by private operators.
He stated: "Is a wrong direction as far as I am concern, select all Nigerians that have the penchant that have the technology, that have the zeal to manage shipping line, encourage them give them the resources to acquire vessels under strict condition.
"First they have to provide the services that are commensurate to a national carrier, they have to carry Nigerian flag, they have to train Nigerians in the maritime industry and some other benefits the government wants to derive.
"I understand that there is a clause that ship owners train Nigerian cadets that is a national carrier. To fly Nigeria flag on any vessel registered in Nigeria is a national carrier. So that vessel should be regarded as a national carrier, not the one that is built and owned by government that will be mismanaged by the boys.
"Back then we started thinking of acquiring vessels like, but today none of them are in existence. There are vessels that are over fifty years old and they are still plying the high sea. Why shouldn't Nigeria's, just because they are not properly managed and government is not in the position to manage the shipping industry properly.
  "The idea of national carrier is not my priority, I think it is something for developing backward countries. Britain does not have national carrier, Americans do not have national carrier, many countries, India does not have national carrier.
"The national carrier of India are those ships owned by Indians, individuals. I have taken a ride on some Indian vessels that are owned privately. You do not have to be a government owned vessels, Nigeria should not get itself involved, to me is a way of providing jobs to boys that are not competent," he concluded.