By Muoka Lazarus
Matthew 24:13 "But he that shall endure unto the end, the same shall be saved."
Beloved, enduring to the end regardless of the degree of persecution is what distinguish-es you from a nominal Christ-ian. Endurance helps us to keep a tab on our salvation.
This is because he that endures perse-cutions and affliction to the end of his earthly sojourn and continue to obey Christ, not-withstanding all opposition, shall be reckoned as a good disciple/servant of our Lord Je-sus Christ and be saved. God will receive him and protect him from harm, so that not a hair of his head shall perish.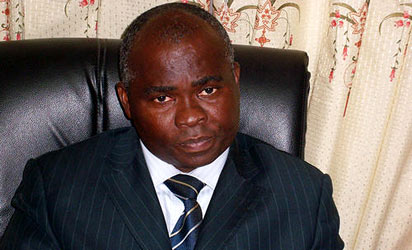 Remember the Scripture sta-tes expressly that whosoever that desires to be in heaven at the end of this life shall be hat-ed by men, but he who endures all the persecution to the end, the same will be saved. It is when you endure persecution that you will be qualified to make heaven.
When there are many things to make you murmur or complain for the sake of Christ, and you keep your mouth shut and say whatever the case is, I will continue to serve Him, you will never regret your disposit-ion. If you can endure at the time of persecution and intimi-dation occasioned by your faith in Christ then I am assuring you that you will wear the crown, for he that endureth till the end the same shall be saved.
We need not dread suffering if we can hear the voice of the Redeemer encouraging us, and assuring us that in a little while we shall have the crown of life. If a man is promised to be kept from eternal punishment if he endures the temporal persecut-ion of the world, he may patien-tly endure whatever he meets with in this world.
Rev. 2:10-11 says: "Fear none of those things which thou shalt suffer: behold, the devil shall cast some of you into prison, that ye may be tried; and ye shall have tribulation 10 days: be thou faithful unto death, and I will give thee a crown of life. He that hath an ear, let him hear what the Spirit saith unto the churches; He that overcometh shall not be hurt of the second death"
The reality of our faith must be subjected to a test to prove whether it is genuine or not. And when the test comes in the form of affliction we should understand that no matter how severe it may be, it would be but a brief and in the hope that it will soon end, we should therefore with good conscience endure it without murmuring or complaining.
Remember the reason for end-uring is because something is ahead of you and that thing is incomparable to anything you can find on earth. The trials that every soul that loves God in this world goes through have full re-compensed in heaven. Are you being persecuted because of your faith in the Lord by co-workers, friends or relatives; never mind, you shall be com-forted. The crown of life is pro-mised to all who have the love of God reigning in their hearts and who by that love endures persecution.
Are you afflicted or imprisoned because you have refused to partake in corruption, or are you mocked because you insist to dress modestly and godly, never mind, eternal joy is awaiting you. I want you to know that a tried Christian shall be a crowned one.
Everything we are passing through in this world for the sake of Christ has a role it plays in our life and all of them are instrument for perfection. He who suffers for the sake of Christ with patience and con-stancy shall be saved. So, if you endure temptation cum perse-cution for the sake of right-eousness, you will be counted.