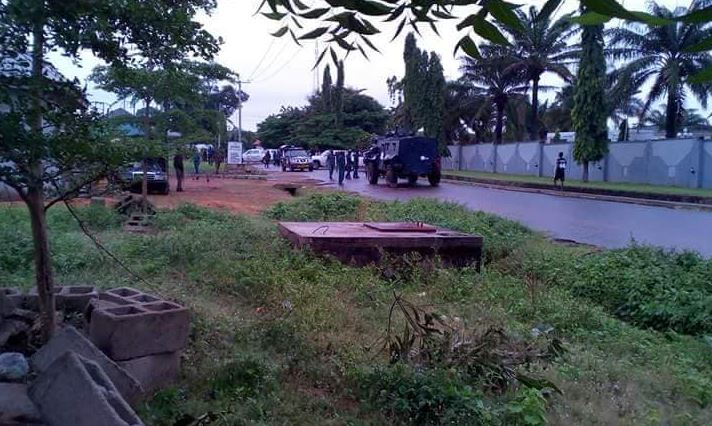 By Peter Duru
Makurdi—Less than 24 hours after the sacking of Director General of Department of State Services, DSS, Mamman Daura, security operatives, who for two weeks laid siege to Benue State House of Assembly, have vacated the complex allowing the Speaker, 21 other lawmakers and workers access to the Assembly.
The Assembly had been on lockdown by security operatives for about two weeks after the sack of the former Speaker, Mr. Terkimbi Ikyange, by 22 of the 30-member Assembly, prompting eight others to threaten Governor Samuel Ortom with impeachment notice.
Yesterday, Speaker of the House, Titus Uba, who led 21 lawmakers and workers in the Assembly to take possession of their various offices, said: "We thank every Nigerian that stood by us during this struggle. It is the struggle to save the soul of Benue State.
"Even at the National Assembly yesterday(Tuesday), DSS were moved out. Today (yesterday) the Police in the Benue State House of Assembly have been moved out.
"So democracy is still striving in this country. No matter the struggle, we know that democracy will still strive in this country.
"Today you can see there are no policemen around, meaning that the statement by the Presidency, distancing themselves from what is happening here is backed with action by taking away the Police that have been harassing us for the past three weeks.
"The Benue community has been standing by us all the time. That is why we are telling them we have taken over this premises and we are taking over because of them and for them."
Subscribe for latest Videos