A 6-man Elders Stakeholders Reconciliation Committee to ensure a peaceful resolution of the lingering crisis in the Nigeria Football Federation has been inaugurated.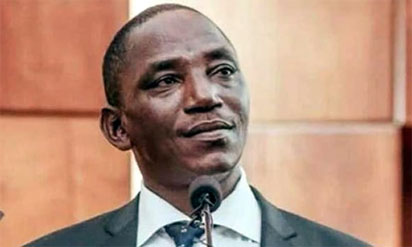 Inaugurating the Committee, Barrister Solomon Dalung, the Minister of Youth and Sports noted the lingering crisis in the Nigeria Football Federation which has impeded the desired growth and development of football in the country. He said that except personal interests were set aside, the crisis will continue unabated.
Barrister Dalung also charged the members "to identify the causes of the current leadership crisis in the NFF, evaluate the dimensions of the leadership crisis and the contribution of actors to the issue, invite both boards of the two factions to the reconciliation table
The Committee which was given two weeks to submit its report has a former NFA President Col Abdulmumini Aminu as its Chairman.
Other members are former Presidents Alhaji Ibrahim Galadima and Anthony Kojo Williams, Prof. Onye Gyd- Wado, Dr Sam Sam Jaja, and Mr Bolaji Ojo-Oba.
A Secretariat to provide proper documentation of all activities of the Committee comprises Mr Danjuma Muhammed Ag. Dir, Legal Services, Stanley Okebugwu and Reuben Tiyatiye.