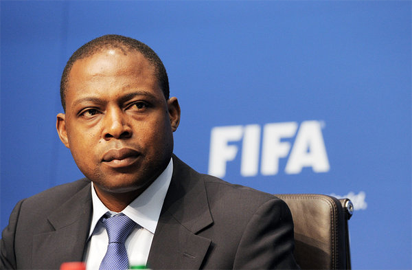 Kalusha Bwalya
Kalusha Bwalya
African footballing great, Kalusha Bwalya has said that he will appeal Fifa's ethics committee's ruling to ban him from football for two years.
The ban from "football-related activities" follows an investigation into ties by former Football Association of Zambia president and 1988 African Footballer of the Year Bwalya to banned Qatari Fifa official Mohammed Bin Hammam.
Bwalya was also fined 100'000 Swiss Francs (R1'4-million).
In a statement Bwalya said: "I am surprised and saddened by today's receipt of the notification from the Fifa Ethics Committee adjudication. "I have instructed my legal team to immediately appeal this decision urgently and would like to state that I am NOT guilty of any offence' which allegedly took place.
"I have never done and will never do anything to bring the beautiful game into disrepute and stand by the facts provided by me to the committee.
"I unfortunately cannot provide any further details as my legal team has advised that this would jeopardize my chances of obtaining leave to appeal.
"Fifa's decision is not final and I will fight tooth and nail for justice to clear my name.
"I thank all my fans for their ongoing support."
Former PSV Eindhoven and Club America (Mexico) forward Bwalya was president of the Zambian FA from 2008 to 2016.