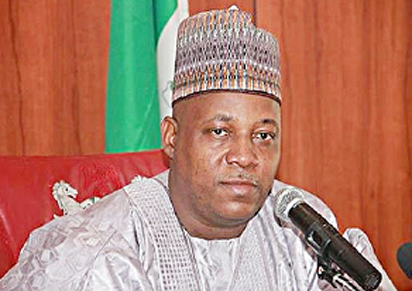 By Ndahi Marama
MAIDUGURI—Borno State Primary Healthcare Development Agency, BSPHCDA, under the leadership of Executive Director, Dr. Sule Meleh, through Additional Financing-Nigeria States Health Investment Project, AF-NSHIP, a World Bank-assisted project, has organised a week-long intensive training on Performance Based Financing PFB, for health facility managers and ward development chairmen, WDC.
This is to address increasing rate of maternal mortality and child-related health issues, as well as ensure transparency, accountability and community ownership in strengthening the health system in the state.
The facility managers and WDCs were drawn from Hawul, Shani, Kwaya-Kusar and Bayo Local Government areas, which are part of the second scale up to benefit from the project in the state, while the facilitator were officials and verifiers from National Primary Health Care Development Agency and BSPHCDA.
The training began on August 14, to end on Saturday, 18, with the signing of Purchase Contract Documents, PCDs, between the BSPHCDA, the selected facilities and general hospitals.