A GROUP, Coalition of Youths in Sokoto State, has described as mischievous, claims by the former Governor of Sokoto State, Alhaji Attahiru Bafarawa that he left the sum of N13.5bn in the state's coffers for his successor, Senator Aliyu Wamakko.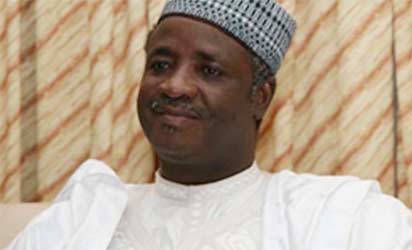 The group alleged that the only visible thing left by Bafarawa, was the legacy of uncompleted projects and under-performance, adding that his successor struggled to meet the basic needs of the people of the state during his two terms as the governor.
It further said that Bafarawa tried to rewrite history with the statement given his acquittal by a High Court in Sokoto, where he stood trial for alleged embezzlement of state's funds amounting to N15 billion.
In a statement by the Special Assistant to Wamamako  on Youth and Students Matters,  Comrade Suleiman Mahmud and the Secretary-General, Coalition of Sokoto Youth and Students Leaders Forum, the group said it was disheartening that  Bafarawa made the statement.
The statement reads: ''It is not only ridiculous but insensitive on the part of Bafarawa, to now claim that he left the sum of N13.5bn for his successor, while such never existed. We hereby, challenge him to come out and present the facts for the whole good people of Sokoto State to see.
"While we hope that the EFCC, takes the necessary steps in appealing the lower court's decision that has allowed Alhaji Bafarawa to regain his voice, we wish to restate our belief, in the fact that no administration has surpassed the achievements of Senator Wamakko and the records speak for themselves till date"