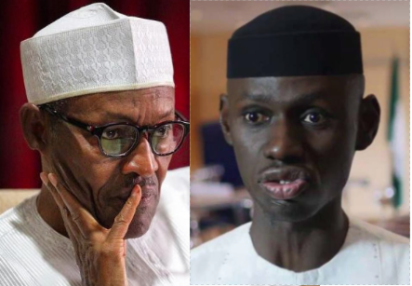 Former Deputy National Publicity Secretary of the All Progressives Congress (APC), Comrade Timi Frank, has described the anti-corruption of the President Muhammadu Buhari-led administration as dead in view of its new spirit of accommodation for those it once termed as "corrupt" and "looters" of the economy.
Frank in a statement in Abuja, said that an administration that is rolling out humongous funds from the nation's scare resources to procure the impeachment of political office holders who have defected from the APC cannot claim to be fighting corruption.
He urged the international community not to take the President or any official in his administration serious when they say they are fighting against corruption.
Frank said: "It is now clear that Buhari is not fighting corruption. The President has killed the anti-corruption crusade by converting it to a tool for his personal political survival.
"If not, how do we explain the administration's open arms reception for defectors from opposition political parties that it hitherto tagged "corrupt" into the APC?
"They now wine and dine with opposition political party members – both in Nigeria and in diaspora – they have all along termed corrupt in order to reap political benefits from their states of influence during the 2019 elections.
"However, they want unsuspecting Nigerians and members of the international community to believe that the wide scale violation of the fundamental human rights of innocent Nigerians is a sign that the anti-corruption war is being prosecuted in the interest of the country," he stated.
He added: "I am not surprised because I have said it time and time again that Buhari's anti-corruption fight is highly selective a charade to distract undiscerning Nigerians and members of the international community from the massive corruption inherent in the administration.
"I want Nigerians to know that the fight against corruption is long dead in the country. What we now have is political victimization, intimidation, harassment, coercion and bribing strong opposition political party members to support the re-election bid of Mr. President," he stated.
He described the present medical vacation embarked upon by Mr. President, as a ruse to enable him claim ignorance of the ongoing plot by minority APC Senators to forcefully reconvene and impeach the President of the Senate, Dr. Abubakar Bukola Saraki and his deputy, Senator Ike Ekweremadu or alternatively to make the National Assembly, especially the Senate, ungovernable.
"Nigerians are not deceived because they know that Mr. President sudden departure for the U.K. on vacation is to enable him claim that he is unaware of the extra-legal steps being taken by minority APC Senators in connivance with the presidency to forcefully break into the Senate chambers, reconvene and impeach the Presiding Officers of the Senate," Frank declared.
He urged Nigerians be vigilant and be prepared to rise and defend democracy that has been imperiled by the dictatorial tendencies of the present administration.