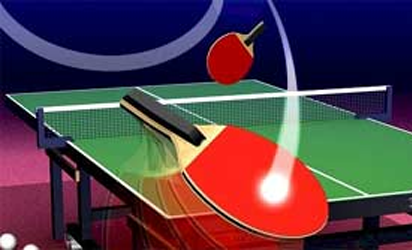 BY JACOB AJOM
This year's ITTF Challenge Nigeria Open begins in Lagos today with some of the best ranked table tennis players in the world featuring.
According to the Chairman of the Local Organising Committee, Enitan Oshodi, about 169 players, including 40 in the top 250 in the world will be participating in the ITTF tournament.
The ITTF Challenge Seamaster Nigeria Open is the seventh out of the nine Challenge Series, as the players fight for ranking points. There are six titles on offer: Men's Singles, Women's Singles, Men's Doubles, Women's Doubles, U21 Men's Singles and the U21 Women's Singles.
Apart from the quest to amass ranking points, winners of the men's and women's singles titles will take home $5,000 US Dollars while winners in the doubles category will earn $3,000. In the U-21 men's and women's categories will win $1,000. Total prize money for the tournament is $46,000.
Oshodi called on the usually passionate Lagos table tennis fans to troupe to the Indoor Sports Hall of the Teslim Balogun Stadium Surulere where there will be non-stop action for the rest of the week. The event ends August 12.
"The standard keeps improving each year and I believe with the calibre of players in this edition, the standard will even be higher," Oshodi said yesterday after the press conference.
Nigeria's Aruna Quadri ranked 18 in the world is seeded number one in the men's category. Livenstov Alexey of Russia OLAH Benedek of Finland are second and third seeds respectively. In the women's category Sawettabut Suthasini of Thailand, Pergel Szandra of Hungary and Piccolin Giorgia of Italy are seeded number 1, 2 and 3 respectively. Nigeria's Funke Oshonaike is seeded 8th.