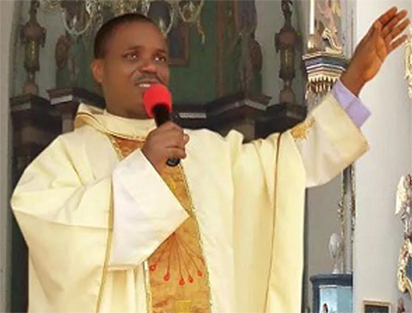 By John Damian Adizie
Last week it was established that Youth Liberation is the only way forward. It is the foundation of youth empowerment and development. Even the so-called Youth leadership, which most people are advocating for cannot be realized without youth liberation. Above all, it is the solution to most of the problems we are facing in our society today. The book Youth Liberation was inspired by God to address most youth-related issues.
The 11th chapter is on Youth Liberation from Poverty. We are living in a country where the few rich ones are getting richer whereas majority of people are getting poorer. Most of our youths are not able to afford daily bread. Hence, they need liberation from the spirit of poverty.
Since failure is the worst thing that can happen to any student, we devoted chapter 12 to Youth Liberation from the spirit of Failure and carry-over! As you go through this chapter there will be no more failure in your life. You will start recording successes in Jesus name – Amen!
Nigeria has recorded so many cases of murder and assassinations. Thousands of people have lost their lives in the ongoing clashes between herdsmen and farmers. Thus, Chapter 13 is devoted to youth liberation from the spirit of Assassinations and bloodshed.
Most of our young people are initiated into all forms of immorality. Pornography has eaten deep into the hearts of our youths. Chapter 14 deals with Liberation from pornography. While Chapter 15 is liberation from the spirit of masturbation.
One of the major causes of failure among students is loss of memory. Chapter 16, which is liberation from Loss of Memory, is meant to deliver such stu-dents from loss of memory and intellectual blackout. Chapter 17 offers liberation from all forms of bondage.
Capitalism is an economic system where money and profits are seen as ultimate value. In his first letter to Timothy 6:10 St Paul defines the love of money as the root of all evils. Chapter 18 is Liberation from Capitalism and self-centered privatization. Whereas chapter 19 is liberation from the spirit of materialism.
Since life is sacred and must be protected, we devoted chapter 20 on youth liberation from the spirit of abortion. While considering the problem of insecurity in our society we devoted chapter 21 to youth liberation from the spirit of kidnapping.
Finally, the crisis and tensions in our country today can easily trigger war if care is not taken. Since prevention is better than cure we concluded this life-transforming book with Youth Liberation from war and violence. With this book, God will surely deliver our youths and our nation from bondage and from all forms of insurgencies, through Christ our Lord – Amen!