In order to provide safety and security to their users, after July 31, Vconnect will retain only those businesses on its platform that take a pledge to serve their customers with utmost sincerity, professionalism and quality service.
According to Deepankar Rustagi, CEO, Vconnect, "Service professionals find it very hard to acquire new customers because there is a deficit of trust in our market. Their only option is to rely on referrals." With the aim of making people feel safer when connecting with businesses online, Vconnect has created a way of ensuring trust and security for all users on the platform.
Rustagi added, "when I let a professional into my house, to fix the cable or a leaking pipe, I want to have peace of mind that I can trust the professional to do the job well. And it's the same peace of mind that we want everyone to have." Over 2,000 service professionals in Lagos have already taken the pledge and earned a 'Verified and Trusted' badge on their profile.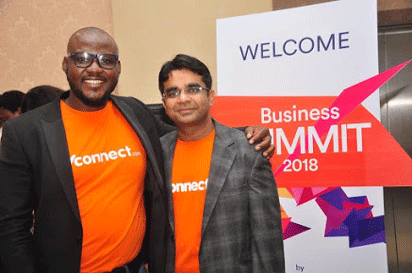 Samuel Obayagbona, Vconnect Product Manager, reported that "When people are searching for a service provider, we firstly recommend the businesses that are verified and trusted. As a result, these businesses get higher visibility and increase their chances of connecting with customers. 87% of people looking for professionals prefer to connect with one that has the badge over those that don't."
In order to take the pledge, businesses must log on to business.vconnect.com/takeapledge, provide a proof of identity and a bank account number matching that of the identity. In doing so, businesses take a pledge of trust to only accept works that they are qualified for. After July 31st, only businesses that have taken this pledge of trust will be able to connect with customers or get hired on Vconnect.