By Victor Ahiuma-Young
Abuja—INDICATION of a looming industrial unrest has emerged at the Transmission Company of Nigeria, TCN, following workers' rejection of alleged unilateral change of promotion interview guidelines by the management in the ongoing promotion interview.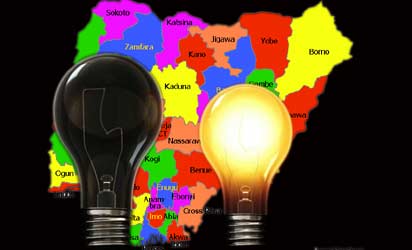 Vanguard gathered that the workers are already gearing up to confront the management over the change and subsequent appointment of a consultants to conduct promotion interview hitherto done by the TCN human resource department.
Some of the workers, who spoke to Vanguard in confidence, claimed the ongoing promotion interview had been characterized by several anomalies.
Confirming the development, a senior officer of the National Union of Electricity Employees, NUEE, said the national secretariat has been inundated with complaints over the promotion interview, disclosing that the NUEE had written to the management asking for the suspension of interview pending a meeting to resolve the matter.
But the officer lamented that the management was not forthcoming.
In  a letter to the Managing Director of  TCN dated July 19, 2018, and signed by  the General Secretary of NUEE, Mr. Joe Ajaero expressed displeasure over management over the seeming unilateral change of promotion guidelines without recourse to other stakeholders like workers representatives.
The letter read in part: "Information reaching us indicates that you have changed marks allotted to each of the three factors usually considered for the exercise:  marks for APER covering the three years qualifying period is reduced from 20% to 10% while mark for written test is increased from 50% to 60%. This is amazing as the Annual Performance Evaluation Report, APER, represents the assessment of job commitment, competence of the eligible employees over the period."