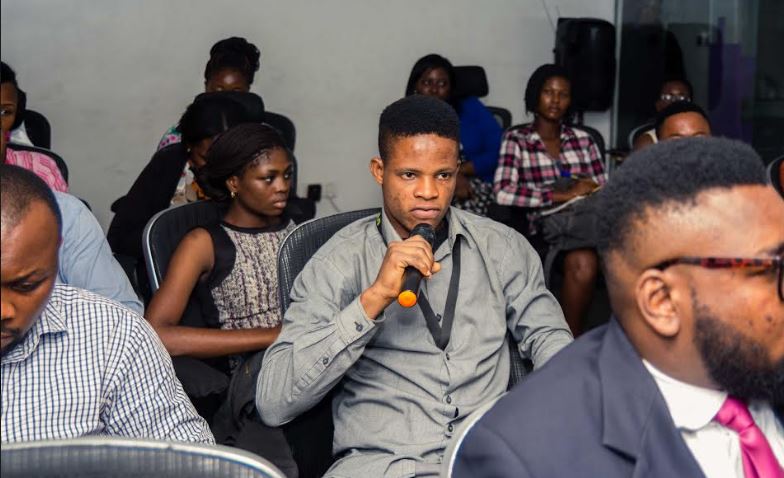 Pressmen and other ladies and gentlemen present at the event
Nigeria SME Summit and Awards 2018, geared towards charting the way forward for the Micro, Small and Medium Enterprises (SMEs) sub-sector  of the economy and recognising operators who have strived, against all odds, to be the engine of economic growth, holds later this year, according to the organisers.
Lakewhyte Communications said the event, which has the backing of the body overseeing the sub-sector in the country, the Small and Medium  Enterprises Development agency of Nigeria (SMEDAN), will also recognise individuals, government bodies and corporate bodies who have been at the forefront of the efforts to promote SMEs in the country.
"Whereas this is the first edition, the Nigeria SME Summit and Awards will subsequently be organised on annual basis", a statement from the organisers said. Our SMEs have strived to be the best that they can, with the help of public-spirited institutions and individuals, to be the engine of economic growth. The least we can do is to recognise the efforts so that, collectively, we can move the economy of the nation forward"
The organisers noted that the developed nations across the world achieved that status following the attention they gave to SMEs, saying no effort should be spared to get our SMEs to live up to expectation as the engine of economic growth.
According to the statement, stakeholders in the economy, including captains of industry, seasoned academicians, regulatory bodies and government, are expected to brainstorm on the challenges faced in the sub-sector and proffer solution. It added that pro-entrepreneurship governors will not be left out of recognition during the maiden edition of the Nigeria SME Summit and Awards.