By Godfrey Bivbere
The Nigerian Shippers' Council, NSC, has recovered over N80 million illegal charges from shipping companies between in the first half of 2018.
Deputy Director, Compliance Monitoring at the Council, Chief Cajethan Agu, who disclosed this in Lagos, said  $23, 000 was recovered from COSCO Shipping alone.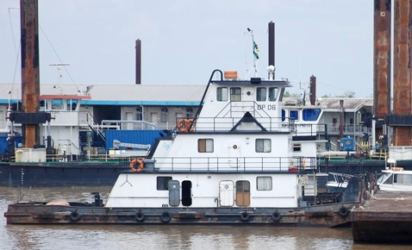 Agu noted that the said money which was recovered from excess charges on demurrages, storage and other illegal collections had since been returned to their owners.
Giving details, he stated: "Between January and June, we have got up to N80 million. If you translate the $23 thousand Dollars that COSCO paid, it's up to N10 million and don't forget, we carried enforcement at GAC, a shipping company, there was a refund because almost 30 containers which were held captive were released.
"Then there is even another one again with same COSCO, the demurrage waivers and other interventions.  It's only the Company CEO that will give you the breakdown, but I know that between January and June, we got a refund amounting to more than N80 million.
"It is not only from demurrages, even storage charge and some were recovered from excessive charges that were imposed on the.
"They were given back to the owners, although in the case of COSCO, they sent the cheque to us and we handed over the cheque to them (the consignees). How can somebody make a complaint and you cannot trace him?
"We normally hold tripartite meeting, when you complain, we look at your case, if it is genuine, then we invite you and we invite the person that you made the complaint against," he noted.
Subscribe for latest Videos