Rivers State Government has challenged Mr Joe Igbokwe, Publicity Secretary of Lagos State APC to be bold enough to name the Supreme Court Justices he said that  Governor Nyesom Wike bribed.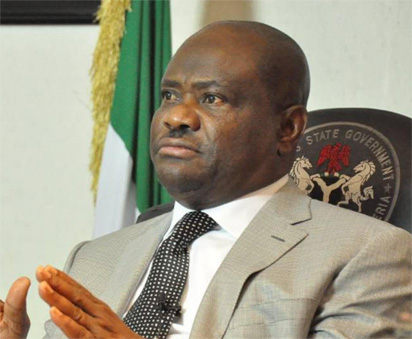 In a Facebook post 
Monday  16th July, 2018
 Joe Igbokwe wrote"Wike Will Not Have The Audacity And The Temerity To Kill Again In Rivers State And Run To Supreme Court To Buy Justice. It Will Never Happen Again In Nigeria Where Buhari Is The President!"
However, in a swift reaction, Rivers State Government through the Commissioner for Information and Communications Emma Okah described Igbokwe's comments as satanic and a product of a demented brain and is designed to ridicule the Supreme Court of Nigeria and desparage the entire judiciary.
"It takes a lunatic or one whose vision of reality is distorted to disgrace the Supreme Court and paint the Nation's Judiciary black in a bid to bring down a sitting Governor whose only offence is that he has asked that things be done right in Nigeria" Okah said
Certainly Joe Igbokwe belongs to the axis of evil that sees nothing wrong in the killing of fellow Nigerians especially his kinsmen and that is why he carelessly brands a governor as a killer even without any iota of evidence.
According to Okah, responding to Joe Igbokwe who talks before he thinks belittles our dignity as a government but reluctantly, we have taken this opportunity to berate him so that Nigerians will appreciate the devastation such ungodly comments bring to a revered national institution like the Supreme Court.
Joe Igbokwe and his sponsors in their hallucinations cannot come to terms that Gov Nyesom Wike has remained the conscience of Nigeria's democracy and delivered more projects and dividends than any Governor since 2015.
It is for this reason that his base and malicious reference to Governor Nyesom Wike as a killer remains  worthless and empty.
Irrespective of what happened in Ekiti State last Saturday, Joe Igbokwe has no moral justification to insult Governor Wike in the reckless manner that he did without provocation.
"In the event he fails 
within seven days
 to name the Supreme Court Justices he said Gov Wike gave money or the persons killed by the Governor, Joe Igbokwe will hear from us" Okah said