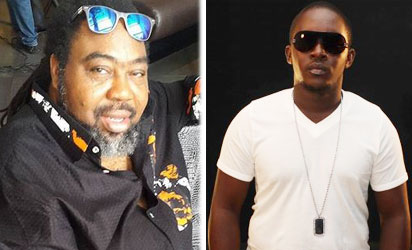 By BENJAMIN NJOKU
One of the biggest projects that late legendary reggae star, Ras Kimono would have been happy that it happened before his sudden demise on Sunday, June 10, was the remix of one of his popular political songs, 'What's Gwan' which he released in the early 90s. But it never happened.
A source close to the late iconic singer, told Ripples, how Ras Kimono and MI agreed to do a remix of the evergreen song about a year ago.
Ras Kimono, according to the source, had done his own voicing, and went ahead to pay MI's  producer some amount of money to remake the song. But fortunately,  while he was waiting for the respected rapper to enter the studio and record his own voice, cold hands of death snatched him away.
Ras Kimono was looking forward to the collaboration. He had even done his own voicing as well as paid MI's producer some amount of money for him to remake the song but it never happened, the source said, adding that MI was not forthcoming in fulfilling his own part of the bargain.
""Until his death, Ras Kimono was not happy that the project was a stillborn. He was running after MI to come and do his own voicing to no avail, " the source added.
Meanwhile, Ripples' effort to get MI to react to the allegation proved abortive as he was out of the country. But when we finally got him on the telephone, he declined to comment on the matter.
In 'What's Gwan' in the country, Ras Kimono channeled most of his messages at the government and the ills in the society.