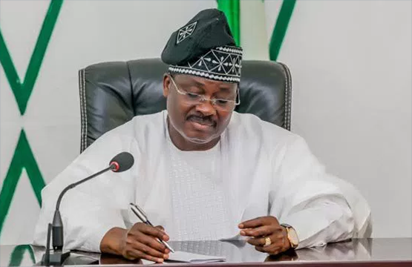 By Ola Ajayi
IBADAN—THE Oyo State government has taken proactive steps on boosting its internally generated revenue by introducing the presumptive tax due which would be paid by men and women into its coffers through the use of point of sale system.
The Chairman, Board of Internal Revenue, Mr. Bicci Alli said the new initiative, was aimed at checking sharp practices and ensure the fees collected get into the treasury of the state government.
The new method was welcomed by the majority of traders in some markets within Ibadan metropolis including Mokola and Agbeni markets.
While demonstrating the ease at which the money would be paid, Mr. Alli told the Iyaloja of Mokola, and the acting Babaloja of Agbaje market, in Ibadan, Mrs Feyisara Bayo-Azeez and Pastor Samuel Olukayode Orokunle respectively, that the government was considerate in fixing the amount to be paid by businessmen and women across the state.
The chairman of the Oyo State Board of Internal Revenue, Mr. Alli said: "We are building a structure that collects money. We are also building a culture of paying tax."