THE management of an indigenous construction company, S. Makintosh Nig. Ltd, has entered into partnership with Osun State government to run a civil engineering materials testing laboratory belonging to it.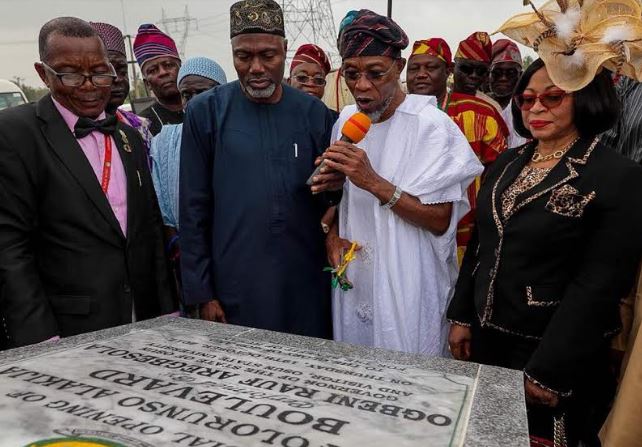 Announcing the new arrangement for the running of the laboratory during the signing of Memorandum of Understanding (MoU), in Osogbo, the Managing Director of the company, Mr. Shola Abel Famakin, said the new arrangement is at no extra cost to the state government.
According to him, the benefits inherent in the new partnership include; improvement in service delivery in the state and beyond by reducing incidence of structural failures which usually result to collapse of buildings, roads and infrastructural facilities.
Famakin further noted that the partnership will generate additional income for the state and also create job opportunities for its people.
He commended Osun State governor, Mr. Rauf Aregbesola, for the enactment of law that established the Civil Engineering Materials Testing Laboratory.
Responding, the state's Commissioner for Works, Engr. Kazeem Salami, said government entered into the partnership to boost the state's revenue.
He explained that Governor Aregbesola has approved the MoU for the joint operation and management of the Materials Testing Laboratory between Osun government and Messers S. Makintosh Nig Ltd, saying the development was another milestone achievement towards reduction of incidence of structural failure.
Salami said: "The consultant will provide modern additional laboratory equipments at zero cost to the government and the equipment will be transferred wholly to the government at the expiration of the MoU.
"The MoU shall run for a period of five years, subject to renewal approved in writing by the government. The percentage of revenue that accrues to the state government shall be remitted to the state treasury every month."