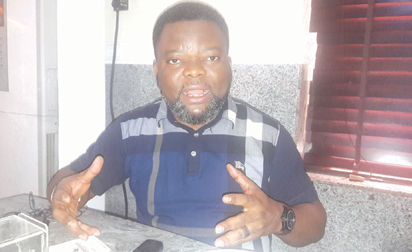 By Ochuko Akuopha
OLEH—CHIEFTAIN of the All Progressives Congress, APC, in Delta State, Mr. Sunny Ofehe, has declared his intention to run for the governorship of the state in the 2019 general election, with a promise to strengthen socio-economic institutions in the state.
Making the declaration at Ozoro, Isoko North Local Government Area of the state, Ofehe said: "I will not stand here to tell you I will give you roads, hospitals and build schools, because these are supposed to be the very minimal things any government can provide.
"I want to assure you that we will strengthen our institutions.
"I weep for my state, Delta. We are in a state that has four under-functioning sea ports. We are in a state with two major truck terminals that export crude oil out of this country."
Ofehe, who was accompanied by some Dutch investors, added: "European development is not a rocket science. It is borne out of patriotism, dedication and respect for equal rights and that's why I have offered myself to serve you and to serve with a simple slogan—FixDelta— because our state is broken."
Commissioner representing Delta State on the board of Niger Delta Development Commission, NDDC, Mr. Ogaga Ifowodo, and Mr. Essien Okiemute, who also spoke during the event, said Ofehe has all it takes to give good governance.