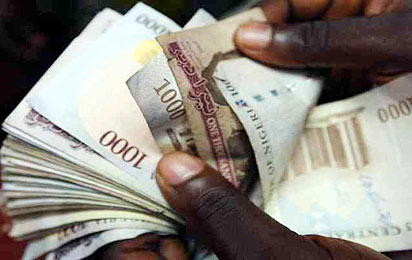 Naira
By Samuel Oyadongha
YENAGOA – RENOWNED environmental activist, Rev. Nnimmo Bassey, has tongue lashed governors, who are political leaders of states of the Niger-Delta region for allegedly spending the 13 per cent derivation to develop urban centres, leaving the rural areas that suffer environmental despoliation to stagger in abject poverty.
Speaking at a one-day summit attended by prominent Ijaw sons and daughters to brainstorm on how to enthrone accountable and focused leadership to step up sustainable development in Ijaw land, especially Bayelsa State, he said: "How has the 13 per cent derivation accruing to the oil-producing states been utilised? What we see is that the resources are used to develop the urban centres, while the rural areas are left behind to wallow in abject poverty."
Present at the summit were Ijaw professionals, politicians, former political office holders, youth groups and elders under the Ijaw Elders Forum, including former Executive Secretary of Nigerian Content Development and Monitoring Board, Arc. Amagbe Kentebe; Dr. Erepamo Osaisai, Dr.  Ayakeme Whisky, Rosemary Graham-Naingba, Geoffrey Kale, Dr.  Patterson Ogon, former member of the House of Representatives, Hon.Warma Ogoriba; Arc. Reuben Okoya, former Secetary to State Government, Mr  Gideon Ekeuwe; former SSG to Bayelsa Government, Ambassador Felix Oboro;  Chief Preye Ogriki, Chief Jackson Suokiri, Pastor Ebiowei Sokari, Dr. Osusu Osusu and Chief Prosper Nwaguzor.
Bassey, who spoke on the theme: Keys to Visionary Leadership, Good Governance and Sustainable Environment, at the workshop, convened by G24 Embasara Foundation, a pan-Ijaw group, at Yenagoa, said rural communities in the region have suffered cruel dreadful conditions and even when the 13 per cent derivation was not enough to mitigate the disaster, their governors were misapplying the funds.
His words: "The attitude of our leaders in the Niger-Delta region has made the environmental component of the Petroleum legislation to be at the background rather than the forefront."
He lamented that the environment had suffered due to lack of a leadership with interest to protect the environment, as well as regulatory environment that has led to 'ecocide' and destruction of the natural ecosystem.
Danger alert
Bassey asserted: "Oil production depletes environmental resources, for every barrel of oil, there is over 13 barrels of toxic effluents that come from the oil wells and nobody gives account of these wastes which the oil firms discharge into the environment."
According to him: "We have about 6.5 million people involved in fishing-related activities threatened by the oil industry,  which employs some 5,000 people, our leaders should think of the jobs of the majority and channel resources to developing renewable energy."
He said there was clearly no future for fossil fuels, which will be depleted in a few decades since the world had moved, making advances and developed cars that run without oil.
No imposition of candidates this time around – Ambaiowei
Chairman of the event, Chief Amba Ambaiowei, said the group was made up of Ijaw people concerned about the underdevelopment in Ijaw land and believe that the people deserved improved social amenities.
He said though the group was non-partisan, it would ensure that those who have shown poor leadership in the executive and legislative arms of government were not voted into office as it would scrutinise the capabilities of Ijaws seeking public office.
"There should be no imposition of candidates on the electorate by any governor or political party, the popular candidates by the choice of the people should emerge. We want a change and for a change we stand," he said.
Code of Ethics for leaders– Wills, Ijaw Professional Association
In his remarks, Mr. Iniruo Wills, President, Ijaw Professional Association (Homeland chapter) and Co-Convener of the summit, said that the group was developing the Ijaw nation Code of Ethics on Leadership and Governance, which every prospective public office holder must subscribe to.