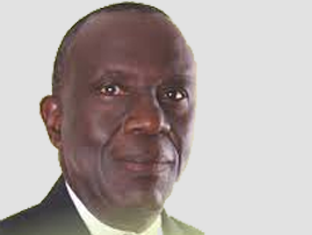 By Naomi Uzor
The Lagos Chamber of Commerce and Industry, LCCI, yesterday, called for fine-tuning of some aspects of the Company and Allied Matters Act (CAMA) that was recently reviewed by the Senate in order to realize the desired result on the economy.
Speaking at a Stakeholders' Forum on the repeal and re-enactment of CAMA, President of LCCI, Mr. Babatunde Ruwase, said that the chamber commended the National Assembly and other stakeholders in the private sector for their role in the review of CAMA, but it would note that the review is not perfect  as there are areas that need to be further fine-tuned.
According to him, there are many provisions in Nigerian laws that are not in tune with current realities, adding that some of these provisions have been in the country's statute books for over 30 years or more.
He stated: "We are operating in a business environment which is very dynamic. Things are changing almost on daily basis and shaping the way we do business. We cannot afford a static legislation in a dynamic investment environment. The Bill has been passed by the Senate and currently awaiting the consideration of the House of Representatives. This is a window of opportunity that we would like to explore to make the necessary inputs.
"It would be recalled that the Companies and Allied Matters Decree No. 1 of 1990 was promulgated to repeal the Companies Act of 1968. Since its promulgation into law, the Companies and Allied Matters Act, CAP20, Laws of the Federation of Nigeria, 2004 (the Act) is now over twenty (20) years with minimal amendments during the period. "It became apparent that the entire Nigerian corporate landscape was heavily hamstrung by several provisions in the Act which have been described as impeding modern business practices in the light of national and global reforms, particularly as legislations which set up most of peer regulators have since been amended on different occasions.
"It has therefore been determined that the provisions of the Act are not in tandem with global trends and that same requires extensive amendments to make the Act more contemporary and relevant.
"The Act is one of the most critical pieces of legislation which impacts the Nigerian business climate and the Micro, Small and Medium Scale Enterprises (MSMEs). It also directly affects the influx of Foreign Direct Investment (FDI) into Nigeria because of its relevance to ease of doing business and ease of investing in Nigeria.