Lagos—The Lagos chapter of the National Association of Small and Medium Enterprises, NASME, has urged government to support it by providing  infrastructural facilities in order to enhance productivity and job creation.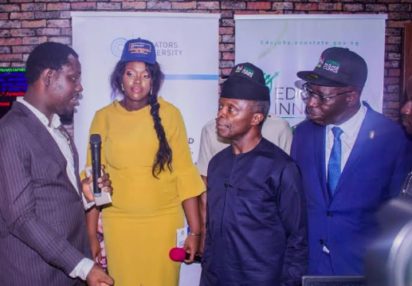 This came as NASME concluded plans to hold the second edition of its roundtable, beginning from Thursday, August 2, 2018.
The roundtable is a forum through which the association deliberates on topical issues affecting the nation and its members.
The guest speaker, Mr. Bayo Olugbemi, who is the Managing Director of First Registrar Services and President, Chartered Institute of Capital Market Registrars, will speak on the theme: "Building a Globally Competitive Economy through MSMEs."
The Chairman, Lagos chapter, NASME, Mr. Solomon Aderoju, said the choice of the theme for the programme was borne out of the increasing economic uncertainty and low level of employment in the country and the need to diversify the economy.
"We also need more pragmatic and visionary leadership. If you look at the global entrepreneurship index, Nigeria ranked 100 in global entrepreneurship development coming behind Malaysia, Namibia and South Africa, which ranked 54, 68 and 55 positions respectively.
"We also need more financing windows and make them more seamless because banks are not supporting us and where they do, the interest rate is too high and the conditions are also too stringent for our members," he said.